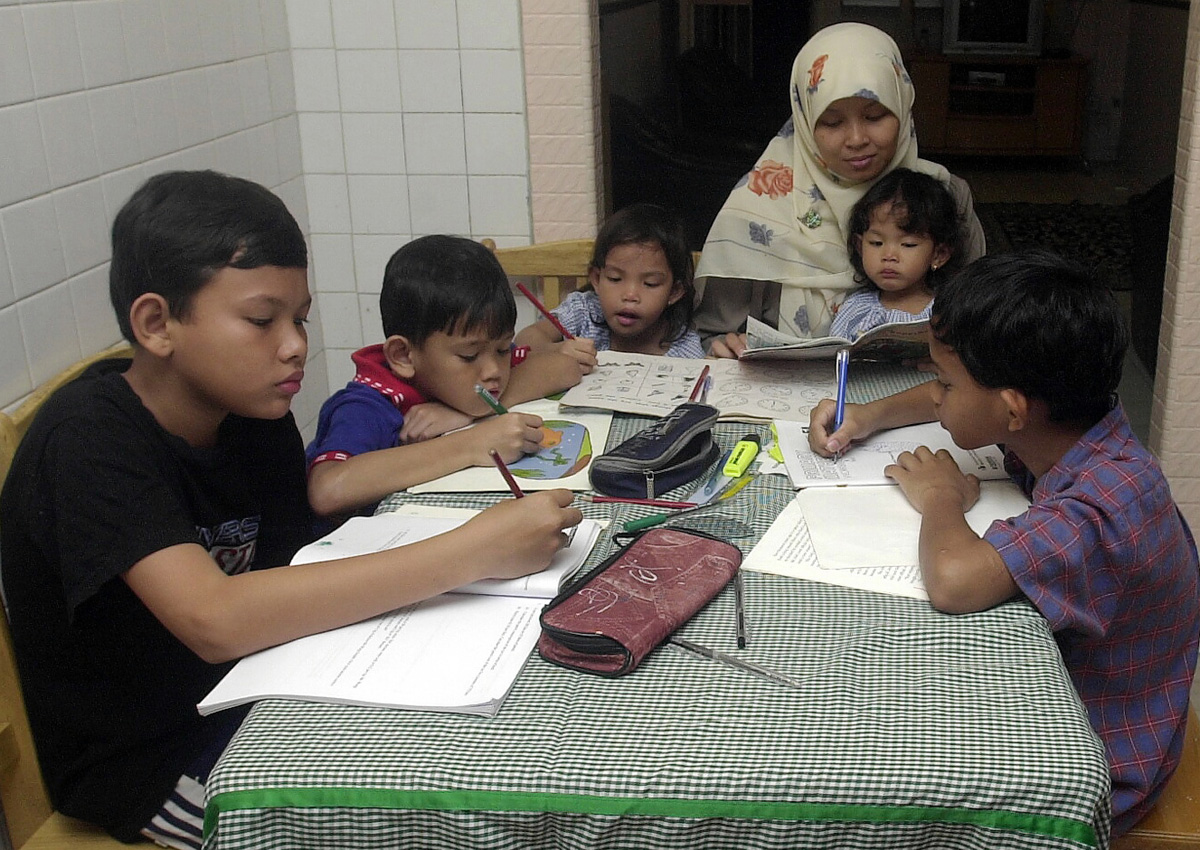 PETALING JAYA - The workbooks designed to prepare students for public examinations should be error-free.
Form Three student Paul Lai, 15, said he noticed grammatical mistakes in his Pentaksiran Tingkatan Tiga (PT3) workbooks.
"Not only with the way it (the book) is written, sometimes there are mistakes with the answers as well," he said.
One parent pointed out that these grammatical errors kept recurring.
The mother of three, known as Sally, 44, said she noticed the standard of English in school workbooks was getting worse over time.
Another parent, Vicknesswary Ranaeya, 38, claimed that her daughter's teachers at a government school had poor command of English.
"During a recent parent-teacher meeting, I spoke to a teacher and could not understand what she was saying.
"Sometimes, they spoke in 'Manglish'," she said.
Jane Lee Tuan, 41, who runs an English tuition centre, said her 13-year-old son often complained about broken English in his books.
She said she would correct the mistakes in books once she realised there were grammatical errors.
Parent Action Group for English Malaysia (PAGE) chairman Datin Noor Azimah Abdul Rahim said she was not surprised that grammatical errors had made their way into the Science and Mathematics revision workbooks.
"This regularly happens and only those with a good command of the language will be able to notice the mistakes," she said.
Noor Azimah pointed out that both the Education Ministry's Examinations Syndicate and the private publishers had to be more careful.
"They must have standard operating procedures in place to ensure high standards in English are met and maintained.
"At the same time, the publishers cannot just copy and paste from the Examinations Syndicate's question bank," she said, adding that they must be vigilant and look out for errors.
Sarawathdi M. Krishnan, an English tuition teacher, said there were even grammatical errors in UPSR workbooks.
"I usually check for the authors' qualifications before buying their books," said the 56-year-old.
Anthony Woo, who owns an English tuition centre, said he noticed spelling mistakes as well as punctuation errors in secondary school reference books.
He said publishers should be more innovative and create their own materials.
Yesterday, The Star reported that several Science and Mathematics school workbooks were found to be littered with grammatical errors.