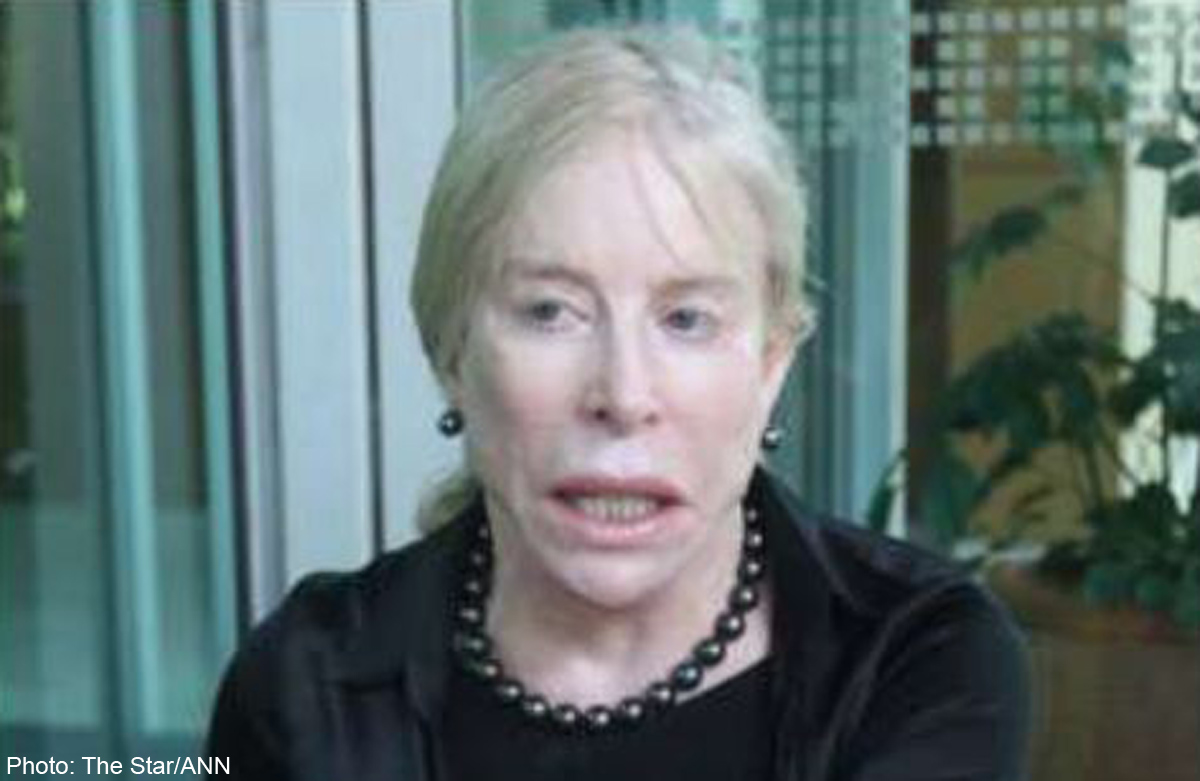 KUALA LUMPUR - Malaysian wildlife rangers need to be armed with two things in order to make them more effective: guns and a decent salary.
According to leading conservationist and Wildlife Alliance president Suwanna Gauntlett (pic), rangers without guns "have no teeth".
"The idea with law enforcement is that you have to send the message 'we are taking this seriously'.
"If you go to a park and there are no rangers or they have no guns - poachers almost always have guns - then poaching will continue," said Gauntlett, who is on a visit to gather as well as share information on wildlife protection.
An appropriate salary was just as crucial, as low salaries was one of the main reasons for corruption and collusion with poachers, she said.
According to Gauntlett, a ranger in a prominent local reserve told her his salary was very low, and she added similar grouses were found in Cambodia, where she had helped create an anti-wildlife trafficking law enforcement unit responsible for transboundary investigations into Vietnam, Thailand and Laos to bust regional trafficking networks.
"It's a professional job that has to be taken seriously. In Malaysia, only three of seven turtle species remain. There are only 20 rhinos remaining.
"It's an important issue and accordingly, it is important to pay these rangers well and train them," said Gauntlett, who also called for adequate staffing on the ground.
An environmental management specialist who has over two decades of experience in wildlife protection and forest management, Gauntlett's organisation not only trains rangers in Cambodia, it also provides financial supplements to boost their paltry paychecks.
"The biggest problem in wildlife conservation is that usually there aren't enough rangers, and the authorities aren't spending enough to do enforcement on the ground," she told The Star.
Poaching is widespread in Malaysia, with pygmy elephants, sun bears and green turtles among some of the species under threat.
Recently, 19 turtles were found dead in Sabah, while in March 2014, 60 were found in the same area on Pulau Tiga.
"It all translates to boots on the ground. Parks must have adequate rangers who have guns. If there aren't enough or they aren't well paid, how can you save the wildlife?" she said.
According to the Wildlife and National Parks Department (Perhilitan), not all rangers are provided guns, although all have a sub-licence to carry firearms.
"There is a lot more money invested in policy and legal frameworks, and to not carry that down to ground level is a mistake," said Gauntlett, who praised the level of professionalism at the Kuala Gandah elephant sanctuary in Pahang, calling it "very impressive".
"There needs to be a centre similar to this, but for all animals," she said, adding that the Wildlife Alliance had even offered to make a prosthesis for one Malaysian elephant which had lost a foot.