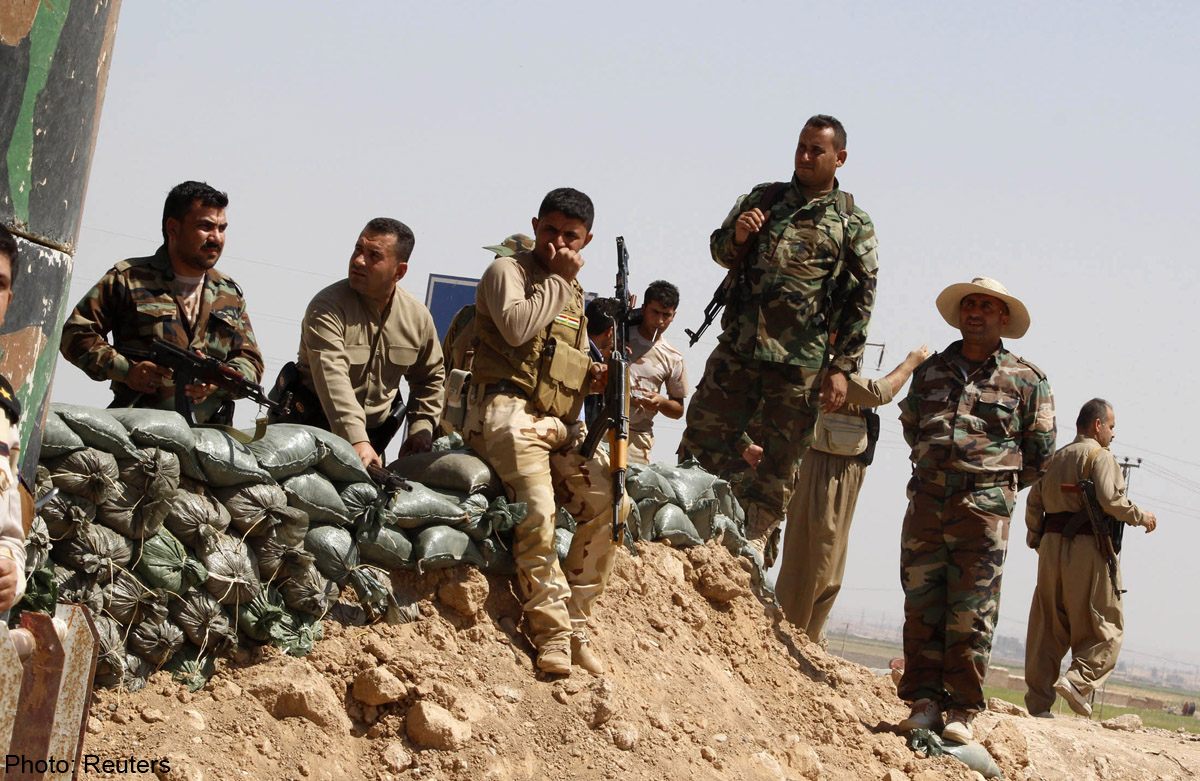 Malaysia's armed forces are under police watch after several soldiers were found to be sympathisers of the Islamic State in Iraq and Syria (ISIS).
Two of the soldiers were arrested late last month over links to the militant group.
Defence Minister Hishammuddin Hussein told The Sunday Times he was "fully aware of the situation" when asked via a Twitter message about a report on the case that cited intelligence sources, but he offered no further comment.
The Malaysian Insider news site reported yesterday that two members of the military were arrested in Kuala Lumpur late last month on suspicion of channelling funds to Malaysians aiming to join ISIS fighters in Syria.
"Besides the two suspects, who are rank-and-file personnel, police are also monitoring other security forces personnel who may be ISIS sympathisers," a Malaysian intelligence official was quoted as saying.
In June, a Royal Malaysian Navy officer was among three men arrested in Sabah for being part of a militant group planning to undertake suicide bombings in Syria and Iraq. He was released the next month and returned to full service.
Experts were mixed on whether the presence of ISIS links in the armed forces presents a risk for the military and country.
"The military has procedures on arms security so (it is) not easy to access, and details of security information depend on what (the suspects) do in the military," defence analyst Dzirhan Mahadzir told The Sunday Times. What would be worrying, he said, is if there was evidence of an organised movement in the military to get involved in the Middle East conflict.
But Mr Kumar Ramakrishna, head of the Centre of Excellence for National Security at S. Rajaratnam School of International Studies said the issue needs close monitoring as ISIS is adept at exploiting social media to radicalise young people, including possibly those in the military.
A radicalised military person, for example, may turn on fellow soldiers, or could act as a trainer for new recruits, he said.
Malaysian police and internal security authorities did not respond to requests for comment.
Malaysia tabled a White Paper in Parliament last week, outlining information and the government's position on the ISIS threat that has seen at least 39 Malaysians heading to Syria and Iraq as of Nov 13.
Of the 39 militants, six were former Internal Security Act (ISA) detainees before the controversial security law was repealed as part of Prime Minister Najib Razak's liberal reforms in 2011.
The ISA allowed for preventive detention, an element that critics say has been abused by the government to imprison political dissenters without trial.
Malaysia has charged 21 of those arrested, with the rest still being investigated or freed due to the lack of evidence to fulfil current legal provisions. Malaysia is now preparing a new anti-terror law that could re-introduce preventive detention and revoking of passports.
shannont@sph.com.sg

This article was first published on December 8, 2014.
Get a copy of The Straits Times or go to straitstimes.com for more stories.