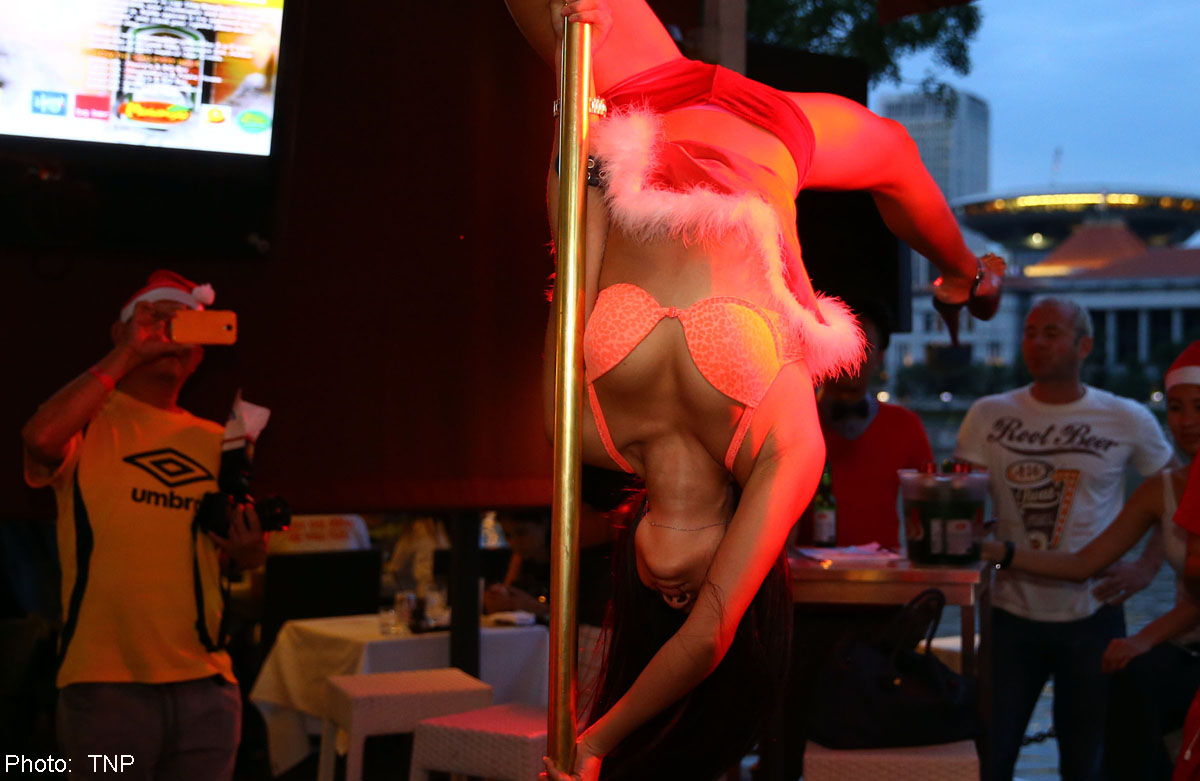 Some Malaysian men in their 70s have been flocking to strip clubs in Betong, Thailand, to watch raunchy dances even as early as 3pm, reported Metro Ahad.
Such centres, which have been dubbed as "naughty grandfather clubs", was different from strip clubs in Hatyai or Bangkok as they allowed customers to watch at a close range and even touch the performers.
Most of such clubs, which offer striptease and pole dancing shows, were found to have up to 30 women performing at the same time.
A 71-year-old, known as Mat, said he went to Betong with his three friends at least twice a month.
"There is no cover charge. You can just pay 100 Baht (S$4) for a glass of Coke and you can watch the show to your heart's content," said Mat from Gerik, Perak.