PETALING JAYA - For Fareeza Ibrahim, the constant sound of sirens in New York is getting unnerving amid the United States becoming the epicentre of Covid-19.
"I'm very worried about falling sick. I hear ambulance sirens every four to five minutes. The sound is much louder now because the streets are quiet. It makes me feel very anxious, " she said.
"I hear of friends of friends who either have Covid-19 or have family members who have died, " she said.
(New York tops the list of infections in the United States.)
Fareeza, who works for the United Nations, said she "is taking it one day at a time".
"It's a bit challenging because I live on my own and I have not seen my friends in five weeks. I really miss having human interaction.
"We would video call, but it's very different."
To kill time, she tries to maintain a routine of work and exercise at home.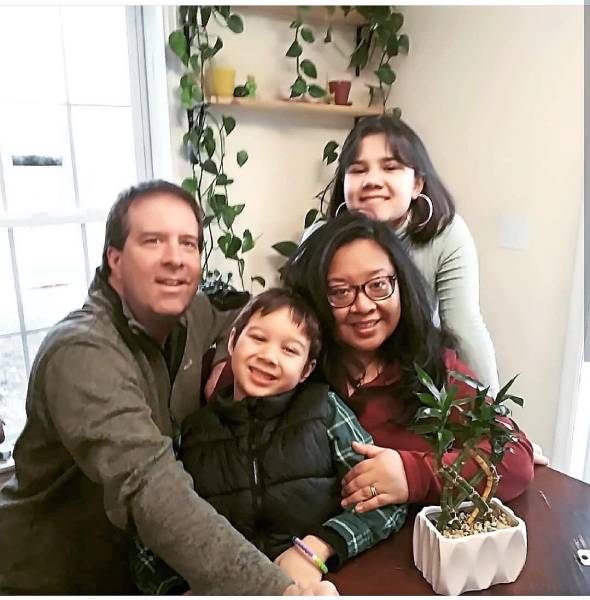 Away from home: (From left) Haryati (seated, right) with her family in Vermont, Chong in Lake Placid, New York, and Fareeza in New York City. PHOTO: The Star/Asia News Network
"I go to the rooftop of my apartment to get fresh air and every other week, I would go for walks around Central Park. It's very quiet.
"I live in the Upper East Side and most people take social distancing very seriously, " she said, adding that she gets her groceries delivered.In New York, she said, people were still allowed to go outside for runs and walks around the parks.
"Most people respect social distancing. Most New Yorkers are staying at home willingly. Because of the high rate of cases and deaths here, New Yorkers are probably more careful."
Haryati Daud, a sales manager living in Vermont for more than 20 years, said while the US government had taken the pandemic more seriously in the past few months, it was not as strict as the movement control order (MCO) in Malaysia.
She said the situation was handled differently from one state to another.
"For example, Vermont and New Hampshire state governors mandated that all schools close for the rest of the school year.
"Our district schools are 100 per cent virtual classroom now. Work from home order is commonplace and will continue until mid-May for Vermont, " she said when contacted.
Asked how her experience was in getting daily essentials, the mother of two shared that only essential businesses are open.
"Restaurants have imposed no dining at all. Only curbside pick-up or take out. Grocery stores are like those in Malaysia where they would limit the number of customers entering at a time, aisles are marked so it is single-flow, 2 meter distancing and wearing face masks is a norm.
"There was a time when face mask wearers would get weird looks, but if you don't wear one now, you'll invite dirty looks, " she said.
Haryati said shopping carts are disinfected by workers at the supermarkets.
"Toilet paper is still a hot commodity. The stores will replenish and they disappear so fast.
"But some stores and restaurants give away free toilet paper when you buy from them, " she said.
Chong Kar May, 25, who worked in a restaurant in Lake Placid, New York, said those living in the area don't wear masks when they go out.
"There is no social distancing enforced and I do not see many people wearing a mask.
"Until the time I left to come back to Malaysia (in March), the place started to become quieter as fewer people visited the town area.
"The food was only available for pick-up at restaurants and hotels stopped operating, " she said.
For the latest updates on the coronavirus, visit here.