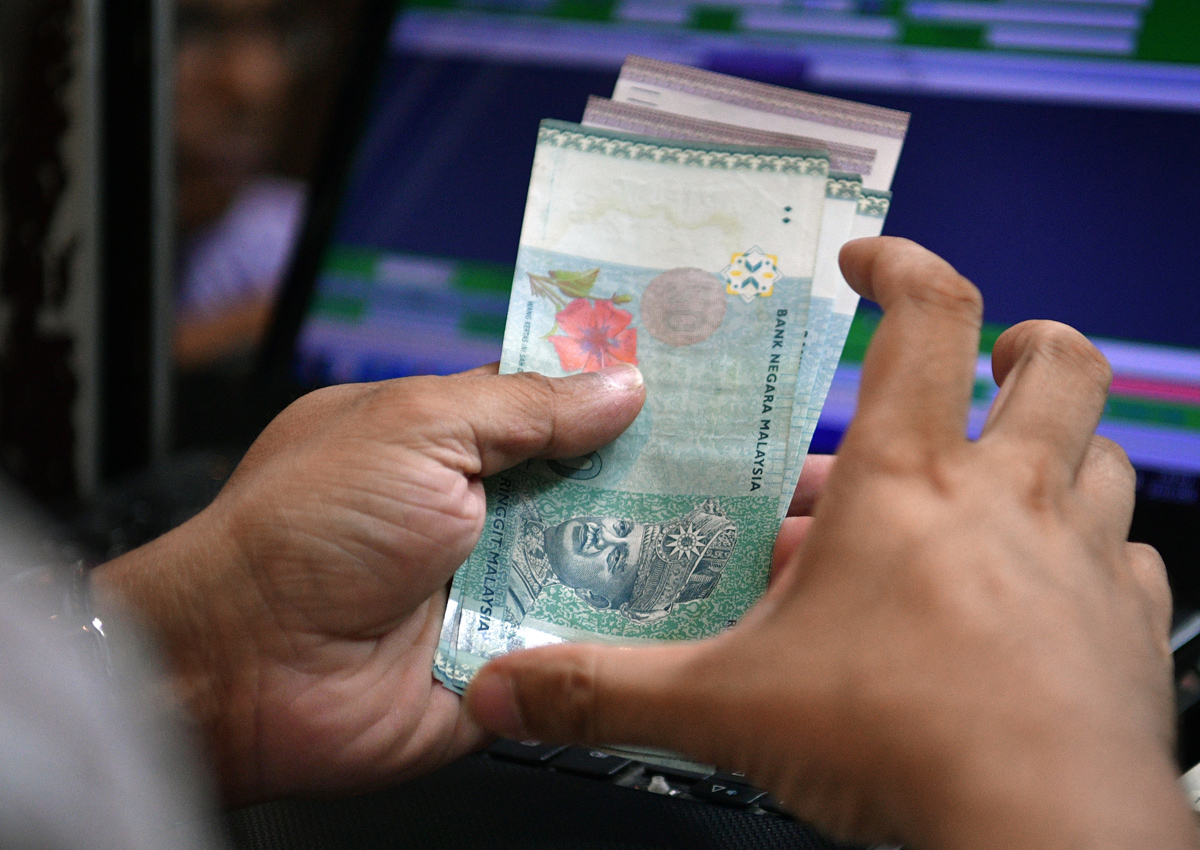 KUALA LUMPUR - Malaysia's ringgit currency is "far from reflecting its fair value," the central bank governor said, signaling a desire for the exchange rate to build on its recovery from a sharp selloff last year.
The ringgit is currently trading at its highest in over a year against the dollar, after a torrid 2016 when it ranked as one of Asia's worst performing currencies.
The ringgit, like some other emerging market currencies, took a hit after Donald Trump won the US presidential race. Investors feared a rush of capital out of many emerging economies on the view Trump's policies could prompt a faster pace of US interest rate increases.
"The ringgit is now priced more efficiently and increasingly more reflective of Malaysia's strong fundamentals," as the influence of external factors have waned, Bank Negara Malaysia (BNM) governor Muhammad Ibrahim said in a speech on Friday. A text of the speech was published by the central bank on Monday.
"Nevertheless, questions remain as to why the ringgit is far from reflecting its fair value," he said.
He also announced new measures to boost liquidity in the onshore ringgit market. These include extending the short selling framework to include Malaysian Government Investment Issue, expand eligible collateral for banks' liquidity operations, and introduce Bank Negara Interbank Bills (BNIBs) in ringgit and foreign currencies.
Last November, as the ringgit plunged to its weakest in more than 12 years in offshore markets, BNM demanded that banks sign a commitment to cease trading the local currency on the offshore non-deliverable forward market.
The central bank had said the offshore markets were having a"disruptive influence" on the currency and it introduced several measures to boost onshore ringgit trading.
Muhammad on Friday said offshore trading was "mispricing" the currency and that it was "illegal," calling on domestic traders to play a bigger role.
"At times it appears as if domestic traders were playing second fiddle in their own market. It is time for our traders to price the ringgit accordingly, and play their rightful role in their home market."
Muhammad, however, did not elaborate on what he meant by"illegal." The central bank said earlier this year that offshore ringgit trade was against Malaysia's policy.
He also reiterated that market forces should dictate the ringgit's exchange rate.