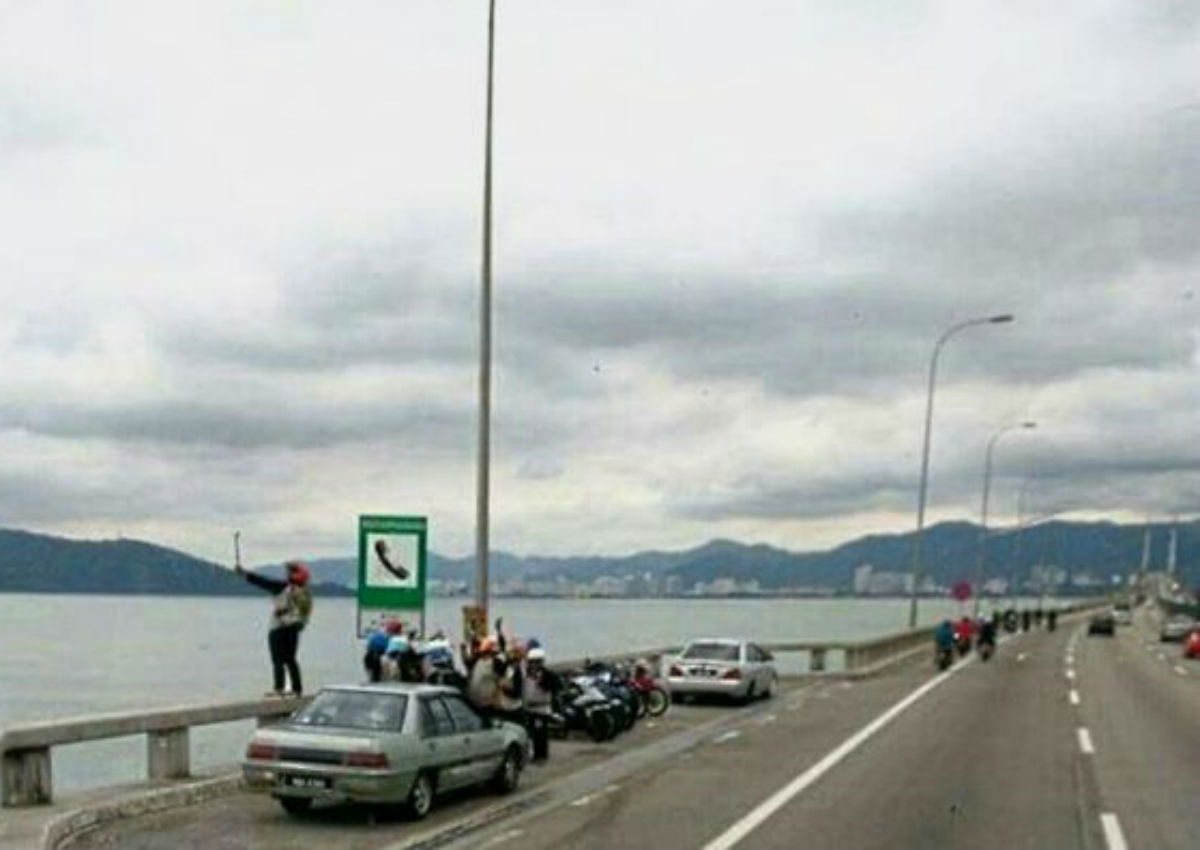 Despite global reports that more people died from taking selfies than from shark attacks, it appears that Malaysians are still going the extra length to capture a "killer shot".
The latest case happened on Saturday evening when a motorcyclist stood on the guardrail at Penang Bridge to take a wefie with his friends.
"One of them stood on the guardrail with a selfie stick, while the rest were standing on the emergency lane posing for picture," said tow truck service runner Tan Chin Leong, who rides his motorcycle across the Penang Bridge daily.
"There were about eight or nine of them. They headed towards the island after a while."
The picture of the wefie was posted on Facebook, drawing flak from the public.
"He could have drowned," said a Facebook user known as Shah Gsr, adding that the man could have fallen off the bridge if there was strong wind.
Another netizen, Lan Appollo, said the person appeared to show little interest for his own safety.
"This is what you would call a crazy type of selfie," Lan Appollo said.
One netizen, known as Bro Lan, commented: "If this man falls into the sea, it requires big efforts to save him."
George Town OCPD Asst Comm Mior Faridalathrash acknowledged that while the incident was not a criminal act, it was a dangerous stunt.
Passers-by should advise these photograph seekers if they come across them, he said, adding that no police report had been lodged over the incident.