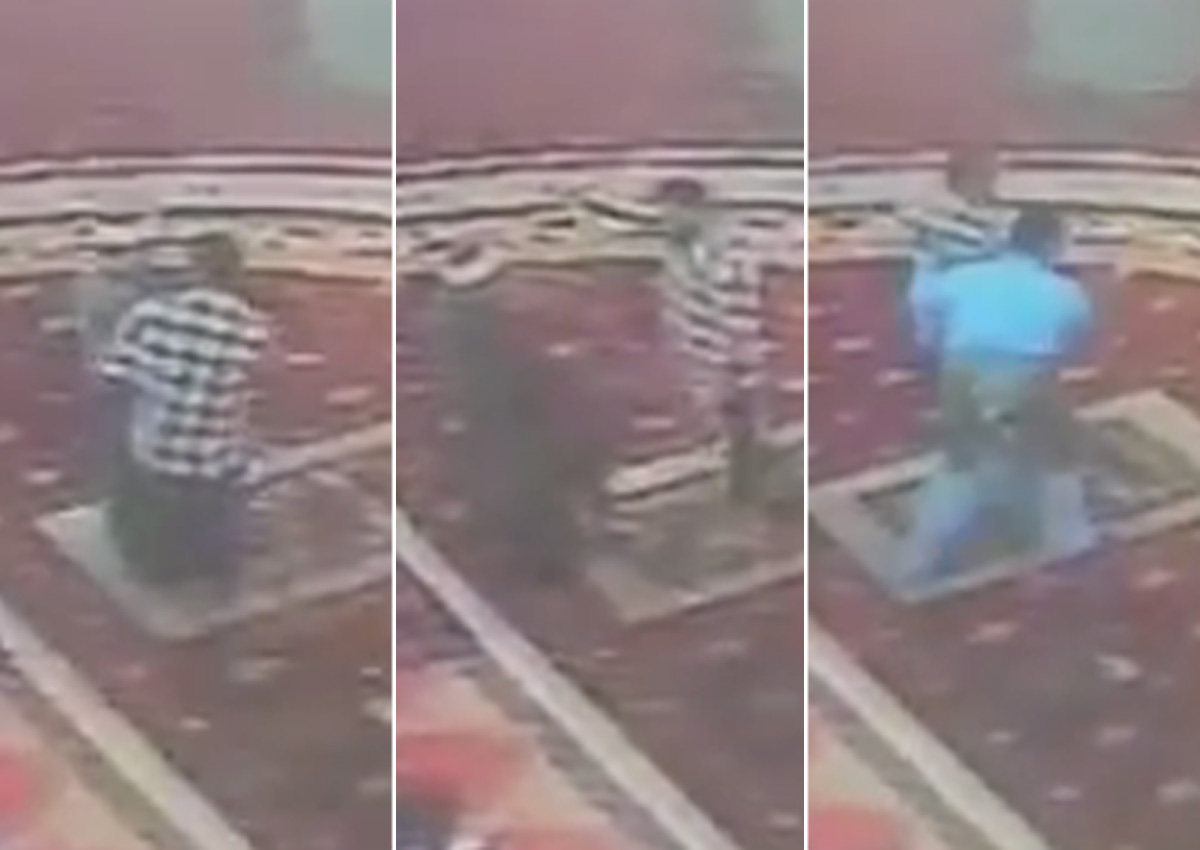 Malaysian police on Friday (Sept 18) detained a man for slapping the imam of the country's National Mosque in an attempt to take over leading the Friday prayers.
The man had interrupted Friday prayers in the Kuala Lumpur mosque at about 1.30pm when he walked up to prayer leader Mohd Zuhairee Mohd Yatim and slapped him.
Police identified the man as a foreigner, in his early 30s, from Kashmir.
Local district police chief Asst Comm Zainol Samah said the man tried to grab the imam's microphone when the imam was reciting prayers. He then slapped the imam on his right cheek.
The man was also heard shouting "You go back", according to Asst Comm Zainol. "The man even tried to lead the prayers. However, the mosque's personnel managed to intervene and stop him. He was then handed over to the police," Asst Comm Zainol said.
A police report of the incident said that the man slapped the imam hard across his face causing the imam's head head to hurt, the Malay Mail Online reported.
The man was heard shouting in Arabic as he was escorted out of the premises. The prayer session continued after that.
Asst Comm Zainol said the man appeared to be mentally unstable and was talking to himself."He told us that he heard a voice telling him to be the imam," he said.
The man is currently being held at a Kuala Lumpur police station for questioning.