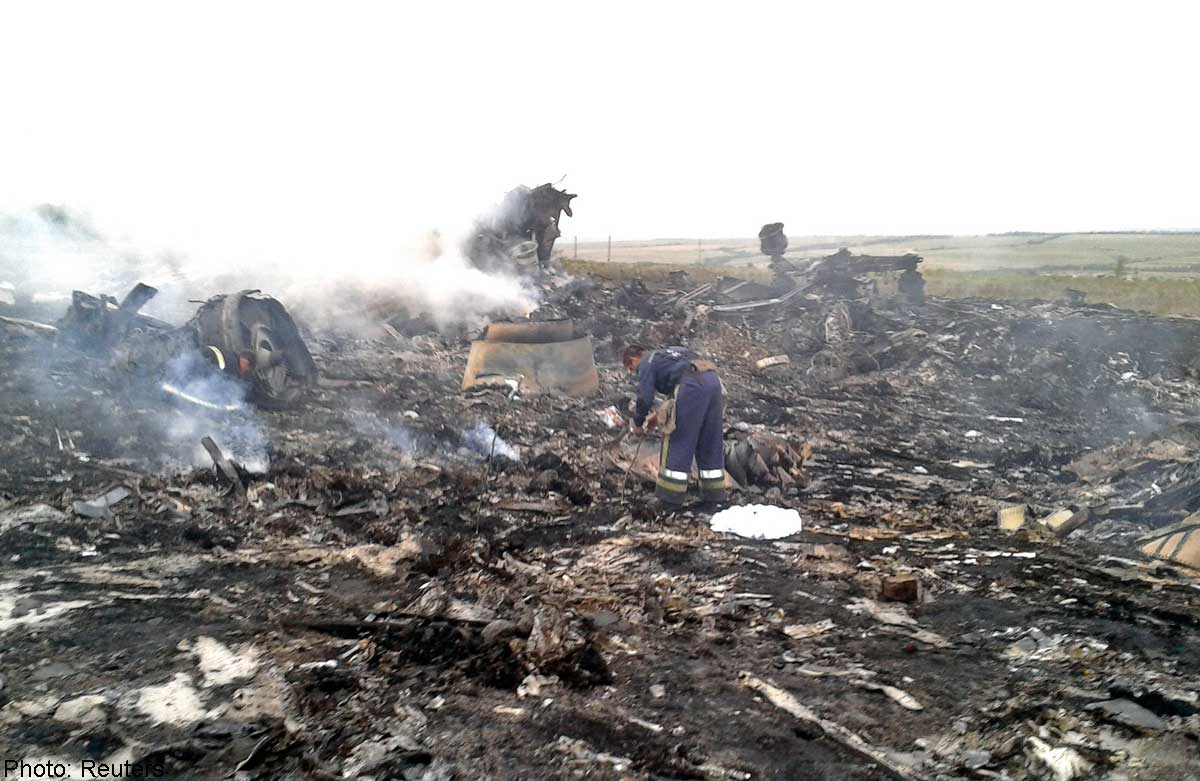 PETALING JAYA - Russian news portal RT.com reported that one hundred and twenty one bodies have been recovered from the Malaysia Airlines (MAS) MH17 crash site.
Quoting the Ukraine Emergency Ministry, the portal reported that about 95 rescuers and 18 vehicles were involved in the recovery process in the Donetsk Region of the country.
MH17 disappeared from radar screens in eastern Ukraine at around 1415 GMT on Thursday, hours after the Boeing 777, bound for Kuala Lumpur, had taken off from Amsterdam's Schiphol airport.
It is believed to have been accidentally shot down 50km from the Ukraine-Russia border.
All 298 passengers on board, including 43 Malaysians, are believed to have perished.
The area is currently being held by pro-Russian separatists.