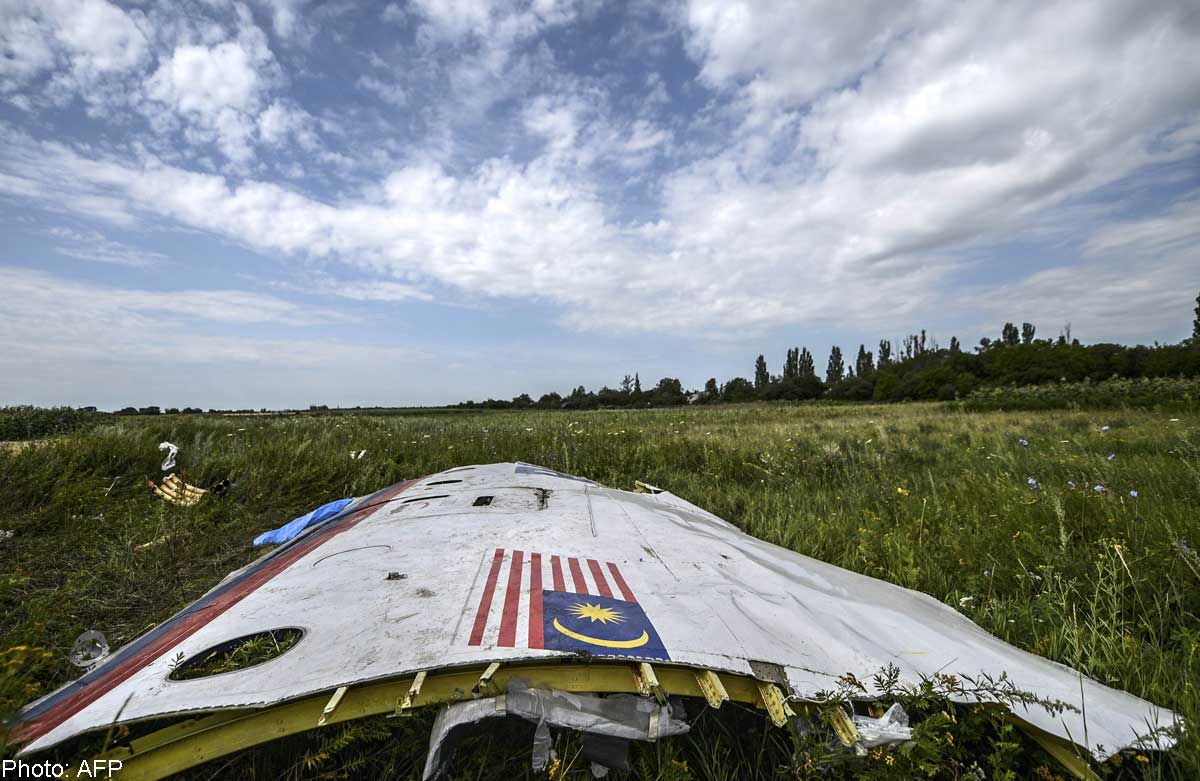 KUALA LUMPUR - The Government has directed the Attorney-General to study the crash of Malaysia Airlines (MAS) flight MH17 in detail to ensure all action required to be taken against the parties responsible for the tragedy is in line with international law.
In a strongly worded motion at a specially convened session of Parliament, Prime Minister Datuk Seri Najib Tun Razak also expressed his anger and disappointment that the crash site was not immediately secured according to international practices, leading to loss of and tainted evidence.
"The delay in handling the tragedy has also led to the failure of due respect in protecting the dignity of the remains of the deceased," he said.
Najib called on the International Civil Aviation Organisation (Icao) as the party responsible for global aviation safety to condemn the incident.
He also referred to annex 13 of the Chicago Convention, under the Icao, under which the Ukrainian government was also responsible to conduct investigations and provide the details of the crash to the families of victims.
"However, at this point in time, we are not pointing fingers at any parties until validated proof is obtained," he stressed.
Najib said there were still unanswered questions such as whether the plane was brought down by a guided missile, on whose orders the action was carried out, who the weapon suppliers were and what were their true motives.
He also questioned whether there were plans to shoot down the plane intentionally or if it was an unintentional accident.
The Prime Minister acknowledged that although efforts to seek the truth would not bring back loved ones lost in the tragedy, he understood the need for justice to provide closure for family members.
"To the families of the victims of the MH17 tragedy, do not worry because as long as answers are not found, we will not stop seeking the truth. No matter how difficult, justice will be sought for the families," he said.
He also assured families that efforts were underway to ensure the remains of victims are returned home before Hari Raya.
In his speech, Najib thanked Opposition leader Datuk Seri Anwar Ibrahim and DAP senior advisor Lim Kit Siang along with other party heads for coming forward in support of the Government.
Najib also called on the nation to unite in grief in these trying times.
"Let us walk through this difficult time together, united in sorrow." said Najib.
"Although shrouded in extreme sadness, let us not also forget the ill fate that is befalling our brethren, the Palestinians, in Gaza who have lost many innocent lives due to oppression and cruelty. We urge an immediate ceasefire," he added.
Flight MH17, with 298 people on board, was en route from Amsterdam to Kuala Lumpur when it crashed in eastern Ukraine last Thursday. The plane is believed to have been brought down by a surface-to-air missile.