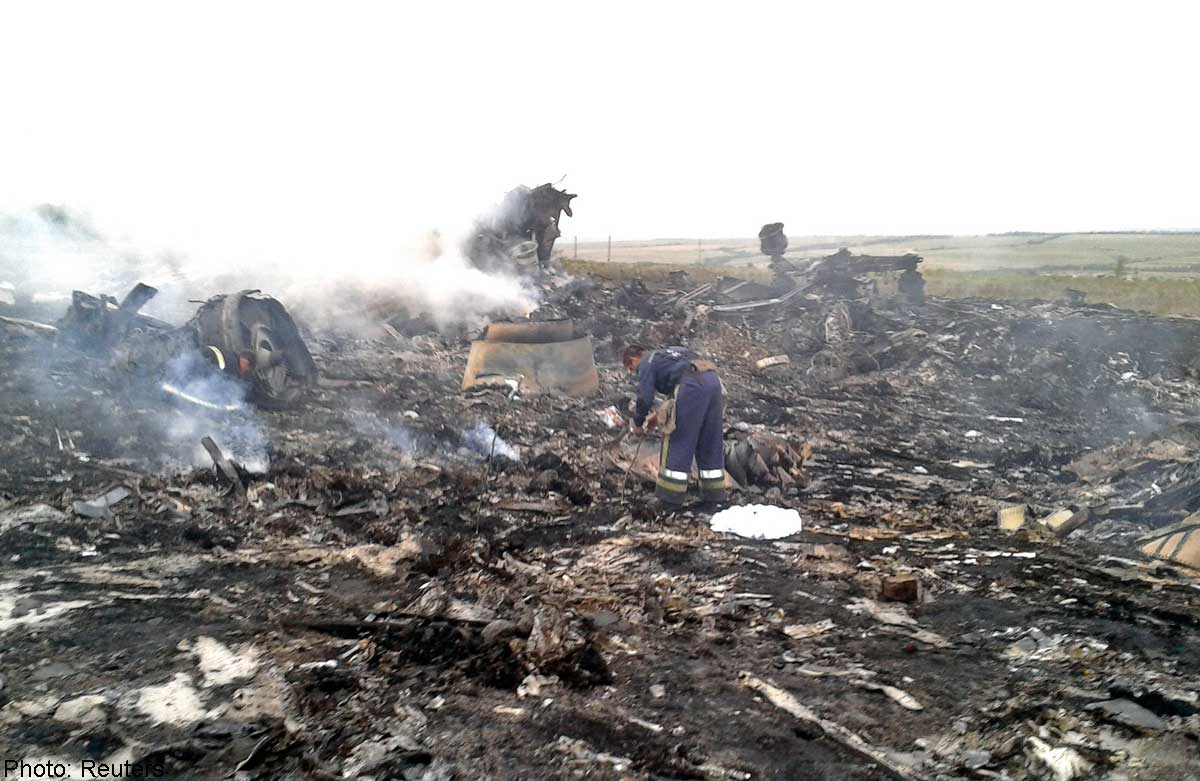 The Malaysian Airlines flight was likely to have been hit by a long-range weapon that rarely misses.
Reports suggest that MH17 was shot down by a Buk, a Russian-made missile launching system controlled by pro-Russian separatists in Ukraine.
The Buk has a 60- to 90-per cent chance of downing an aircraft in a single shot, according to a report on military policy website GlobalSecurity.org, as reported by the Los Angeles Times.
It is a sophisticated crew-served weapon system, Mr John Pike, director of GlobalSecurity.org, told LA Times.
The missile system, which can target multiple aircraft or missiles from different angles simultaneously, uses radar to engage targets up to an altitude of 23km, reported The Daily Mail.
MH17 was at 10km - just 300 metres above restricted airspace - when it disappeared from radar screens.
The Buk may have been taken by pro-Russian rebel forces from a captured Ukrainian cache or it may have been supplied by Russia, former UN weapons analyst Ben Rich told news.com.au.
He added that the SA6 family of portable, trucked missiles, which carry a 70kg warhead, is the only known type in the region capable of reaching a 10km altitude to hit a commercial aircraft.
Shoulder-mounted weapons at best can reach 15,000 feet (4.6km), military analyst Rick Francona, a retired Air Force lieutenant colonel, told CNN.
RADARS
At that height, the crew would have to rely on the radar to identify the type of aircraft. But radars do not automatically distinguish the types of aircraft, he said.
Altitude, speed and constant direction would suggest a commercial aircraft, and radio monitoring would pick up squarks - signals from a commercial airline to ground navigation systems.
- Ronald Loh

This article was first published on July 19, 2014.
Get The New Paper for more stories.