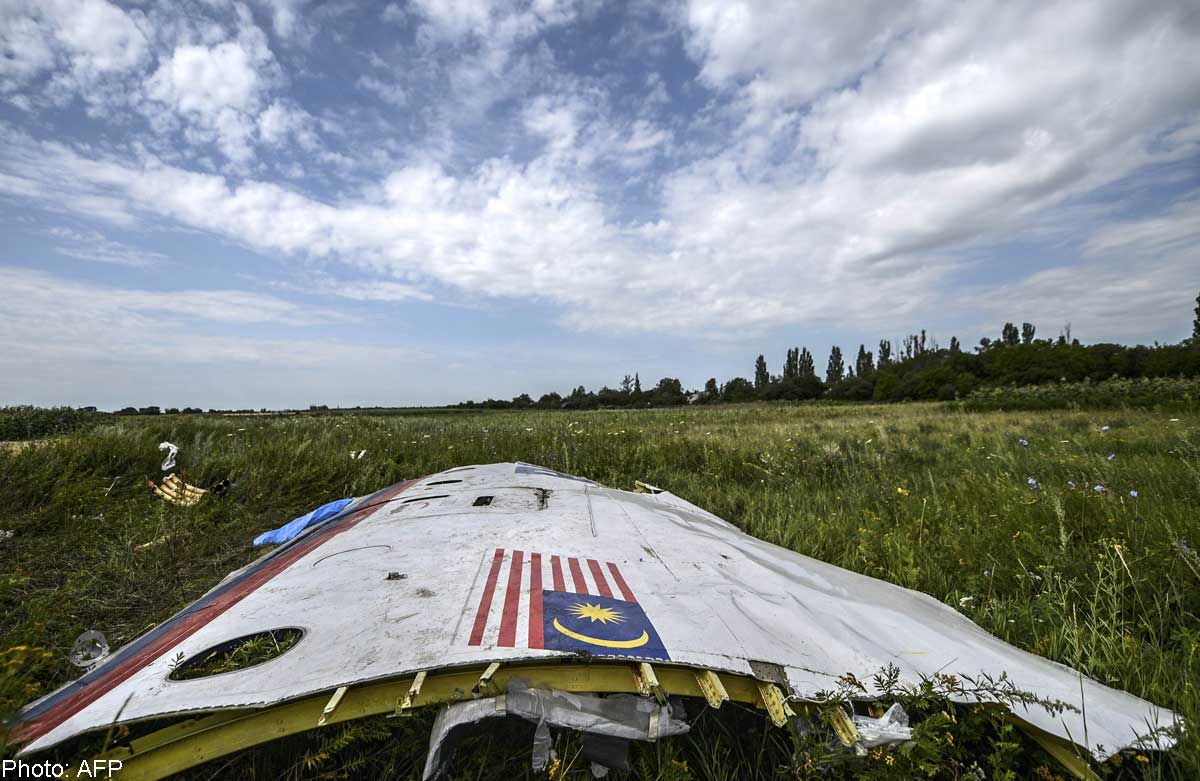 DONETSK - Malaysia's three-man team at the MH17 crash site observed Tuesday afternoon how intense heat from the accident had caused the plane's wings to melt.
Organisation for Security and Cooperation in Europe (OSCE) spokesman for the Special Monitoring Mission to Ukraine Michael Bociurkiw told reporters that this was due to the wings being made of aluminium.
"The Malaysian experts, they observed the heat from the impact was so intense it actually melted the wings," he said at the Park Inn Hotel here.
Bociurkiw added that Malaysia Airlines (MAS) flight MH17, a Boeing 777 that was 17 years old, had wings made of aluminium and not composite material used in the construction of most planes today.
He added that the Malaysian team, who arrived in the city Tuesday morning, said that they did not see major parts of the plane missing from the crash site.
The three-man team was however, absent from the press conference, and avoided speaking to the media after a closed-door meeting at the hotel following Tuesday's investigation.
Bociurkiw added that the Malaysian team, accompanied by 15 OSCE monitors and a security detail by the rebel Donetsk People's Republic, felt "protected" while at the crash site.
He noted however that the Malaysians definitely noticed signs of ongoing fighting between the rebels and the Ukrainian Army, far from the crash sites.
The OSCE also noticed that emergency recovery personnel were absent from the site, and that tents set up in the area for this purpose had been packed away.
Many personal belongings of dead passengers, Bociurkiw said, had also been removed, noting that the crash site perimeter had not been secured.
"There is still the existence of smaller body parts on site," he said, adding that they had yet to be collected.
He added that the search area was a challenging environment, complete with sunflower fields, other fields, villages and nearby conflict zones.
When asked if there had been any recovery of the purported missile that might have struck MH17, Bociurkiw said that Ukrainian officials had apparently found the answers they sought.
"They gave us the sense that they were quite pleased with what they found, they will take those findings back to Kiev," he said.
The Ukrainian monitors had left the area after their last search on Monday.
When pressed on the matter, Bociurkiw said that the OSCE had not found anything that might have indicated a missile strike at this point.
On further access to the crash site by other investigators, he said that there were ongoing efforts to secure better access to the site.