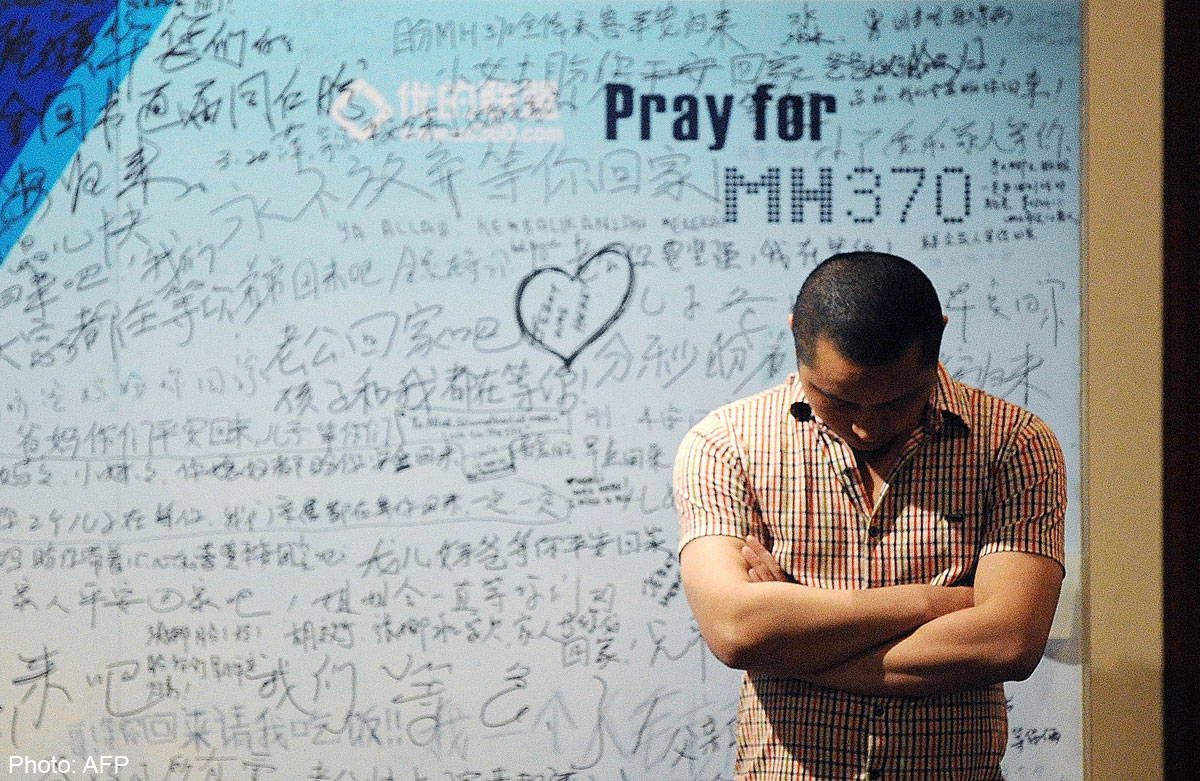 KUALA LUMPUR: The Cabinet has approved the formation of an international investigative team to look into the disappearance of the Malaysia Airlines MH370 plane, said Datuk Seri Hishamuddin Hussein.
The Acting Transport Minister said the formation of the team was an opportunity for those involved to look at the incident and determine how it related to the aviation landscape in the future, he said.
"We had no problems getting people to agree to come on board because everybody wants to be part of this unprecedented incident," he said at a press conference.
Members of the team, which will be formed in accordance with International Civil Aviation Organisation (ICAO) standards, will be announced next week, said Hishamuddin.
He said the team would comprise three groups - airworthiness, operational as well as medical and human factors.
He added that the main purpose of the team was to evaluate, investigate and determine the actual cause of the incident so that similar incidents could be avoided.
He also said this was an ideal opportunity to tap the knowledge of international experts, such as those from the United States' National Transportation Safety Board, Britain's Air Accidents Investigation Branch and France's BEA, among others.
He said the investigative team would not look into criminal aspects under the purview of the Royal Malaysian Police.
The Malaysian Aviation Accident Investigation Bureau, that was established in Dec 2011 under the Transport Ministry, would be the secretariat for the team.
"It is important for the Government to form an independent team of investigators that are not only competent and transparent, but also highly credible," he said.
To a question, Department of Civil Aviation director-general Datuk Azharuddin Abdul Rahman said they had sent a preliminary report of the incident to the ICAO.
Hishammuddin said they would make the report public because of global public interest, although he did not specify the date.
"There is no way to avoid from making it public. But that information has to come from a credible, transparent and independent source," he said.
The Beijing-bound plane carrying 239 passengers vanished mysteriously in the early hours of March 8.
Its flight was concluded to have ended in the Southern Indian Ocean.
The search for the plane there, currently headed by Australia's Joint Agency Coordination Centre, is now into its 47th day.