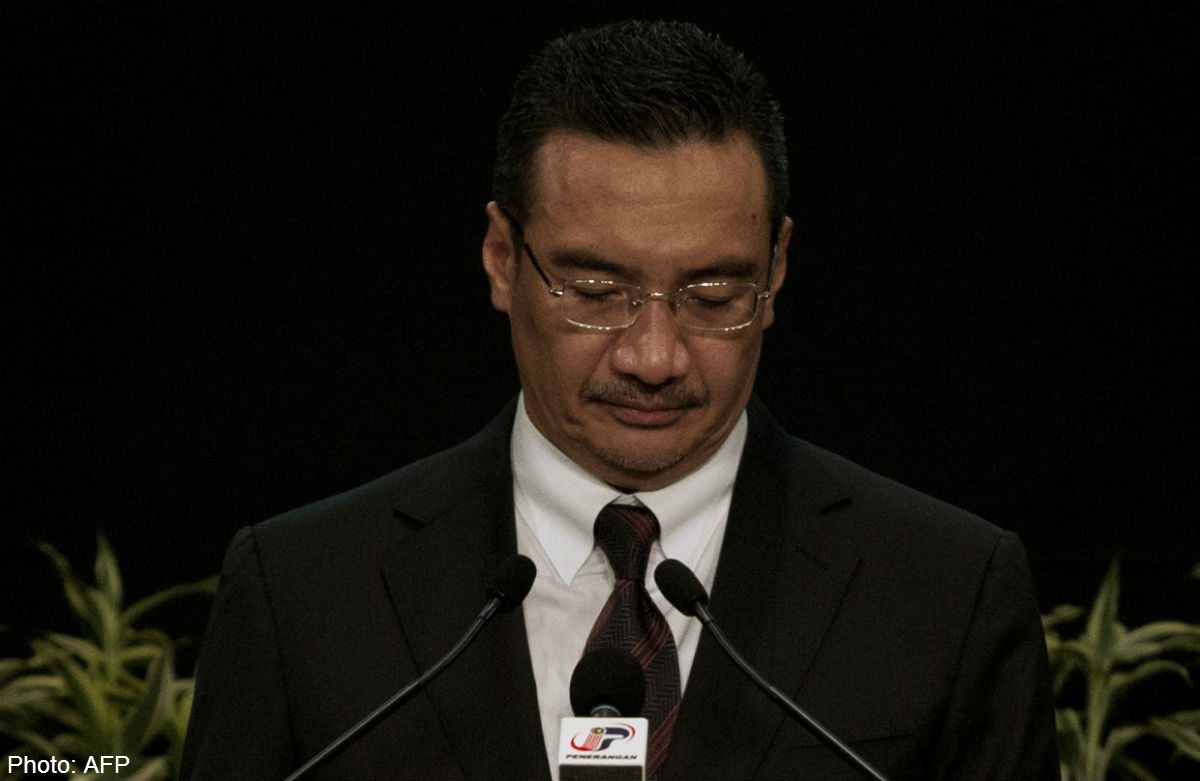 Malaysia's acting Transport Minister Hishammuddin Hussein (right) has said that there will be no closure for the passengers' families unless debris is found to confirm that the aircraft had gone down.
He said there was still no solid proof of MH370's whereabouts, liberal news portal Malaysian Insider reported.
Mr Hishammuddin said on Tuesday: "I cannot give the families of the passengers aboard MH370 the answer to the question most frequently asked. 'Where are our loved ones and where is flight MH370?'."
He said they were trying to reduce the search area based on the satellite data provided by British company Inmarsat and the UK's Air Accidents Investigation Branch.
The search area is now focused on the southern part of the Indian Ocean with an estimated radius of 469,407 sq nautical miles, he said.
"As the search area has narrowed, new challenges have arisen, including managing resources in a remote search-and-rescue effort."
DO 'WHATEVER IT TAKES'
Mr Hishammuddin acknowledged that the operation will not be easy given the weather conditions, but he said they will do whatever it takes to locate the plane.
Malaysia will continue with the operation for as long as it takes and will tap the experience of the French authorities, he said.
A high-level delegation of Malaysian officials was scheduled to leave for Beijing, China, last night to brief the families of passengers on why the search is now focused in the southern part of the Indian Ocean.
The team comprises officials from the Prime Minister's Office, Foreign Affairs ministry, Royal Malaysian Air Force, Malaysia Airlines and the Civil Aviation Department.
Mr Hishammuddin said at the briefing: "Yes, I understand that Monday night's announcement by the prime minister lacked details. There have been accusations that Malaysia is holding back information.
"That is why the high-level team is leaving for Beijing."
He also said that the satellite data from the doomed flight included a final electronic signal at 8.19am (Malaysian time) on March 8, the day the flight went missing.
The signal is still being investigated, he said.

Get The New Paper for more stories.