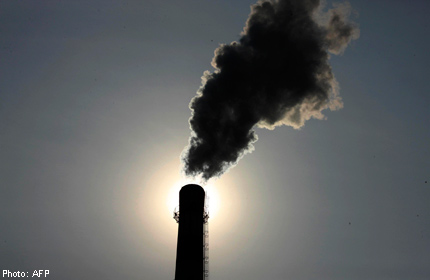 PETALING JAYA - There will be tighter enforcement against air polluters during the current hot and dry spell, said Natural Resources and Environment Minister Datuk Seri G. Palanivel.
He said the authorities would go after those whose vehicles emitted excessive smoke, and who released dust from earthwork and smoke from industrial premises.
"With the current weather being hot and dry, I have directed the close monitoring of peat land, particularly in areas susceptible to fire. I also urge the public to refrain from carrying out any open burning," he said in a statement.
Palanivel said landowners should also ensure their properties were not trespassed upon by irresponsible parties which could lead to open burning.
He called on public co-operation to put out small fires and report such incidents to the Fire and Rescue Department and the Department of Environment.
Malaysia is expected to experience hot and dry weather with low amount of rain until early April due to the equinox phenomenon, where the sun crosses directly over the Equator.
The Health Ministry advised the public to take extra precautionary measures against such weather which could affect water sources, resulting in increased cases of water-borne diseases, as well as their respiratory and cardiovascular health.