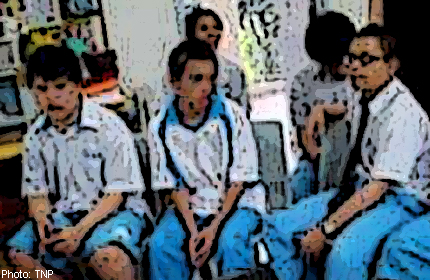 KUALA LUMPUR - The Education Ministry wants to put more emphasis on inclusive education by placing at least 75 per cent of students with special needs in mainstream schools by 2025, compared to the current 8.3 per cent.
Special Education Division director Bong Muk Shin said before the ministry could do so, it would have to overcome the psychological factor.
Many parents, he added, still have a misconception about children with disabilities.
"Some even think that these disabilities are 'contagious' and that their children might get infected," he said after attending the launch of the Malaysia Education Blueprint 2013-2025.
However, he said the ministry would work on overcoming such attitudes.
He said teachers must also be trained to handle the special needs students.
"The special needs students who will be placed in these schools will be high or medium functioning students who are able to cope with lessons," he said.
Presently, the ministry provides special schools as well as integrated and inclusive classes for students with special needs.
Another misconception, Bong said, is that most special needs students have physical disabilities.
"Almost 93 per cent of our special needs students have learning disabilities such as Down Syndrome, autism, speech and behavioural disabilities and chromosomal disorders," he said.