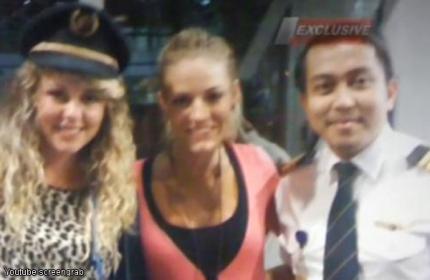 PETALING JAYA, Malaysia - The National Union of Flight Attendants Malaysia (NUFAM) said it is disgusted with media reports alleging that the co-pilot of the MH370 flight had allowed two women into their plane cockpit in a 2011 flight from Phuket to Kuala Lumpur.
It condemned the media reports, saying it was disrespectful to First Officer Fariq Abdul Hamid's family who did not need to deal with this kind of news in such a difficult time.
"NUFAM is awfully disgusted with this form of publicity and insensitive reports made against the co-pilot. During this time of uncertainty and distress, the families of those affected need more comforting news than this form of news reports," it said in a statement on its Facebook page on Wednesday.
It added that the reports were also an attack against Fariq and portrayed a negative view of him.
The union also said it was highly possible that the women, who were originally from South Africa but who now live in Australia, had been paid to talk about the incident for news reports that could serve as "a form of cheap publicity".
"We condemn these news reports and call upon the public to do the same," it said.