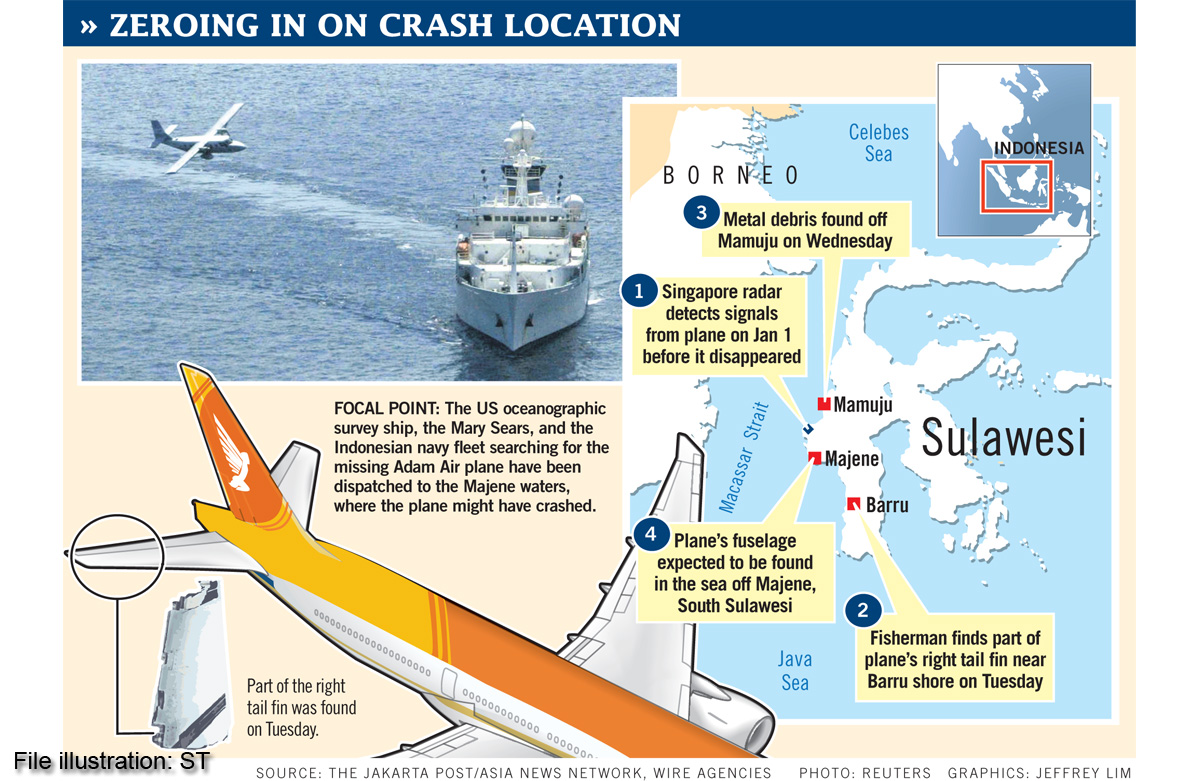 With the search for the missing Malaysia Airlines Flight 370 now into its 11th day, its disappearance has become one of the longest in modern aviation history.
The current search calls to mind the hunt for Adam Air Flight 574 in January 2007.
The Boeing 737-400 operated by the Indonesian airlines crashed into the sea near Sulawesi on Jan 1, 2007, killing all 102 on board. The tail fin of the wreckage was found only 10 days later at sea.
The flight data recorder and cockpit voice recorder from that flight was retrieved from the sea floor only in August that year.
Another air incident brought to mind is that of Air France Flight 447 in June 2009.
The Airbus A330 flight from Rio de Janeiro to Paris crashed into the Atlantic Ocean, killing all 216 passengers and 12 aircrew.
While wreckage was found just days after, the black boxes from the aircraft was not recovered until almost two years later.