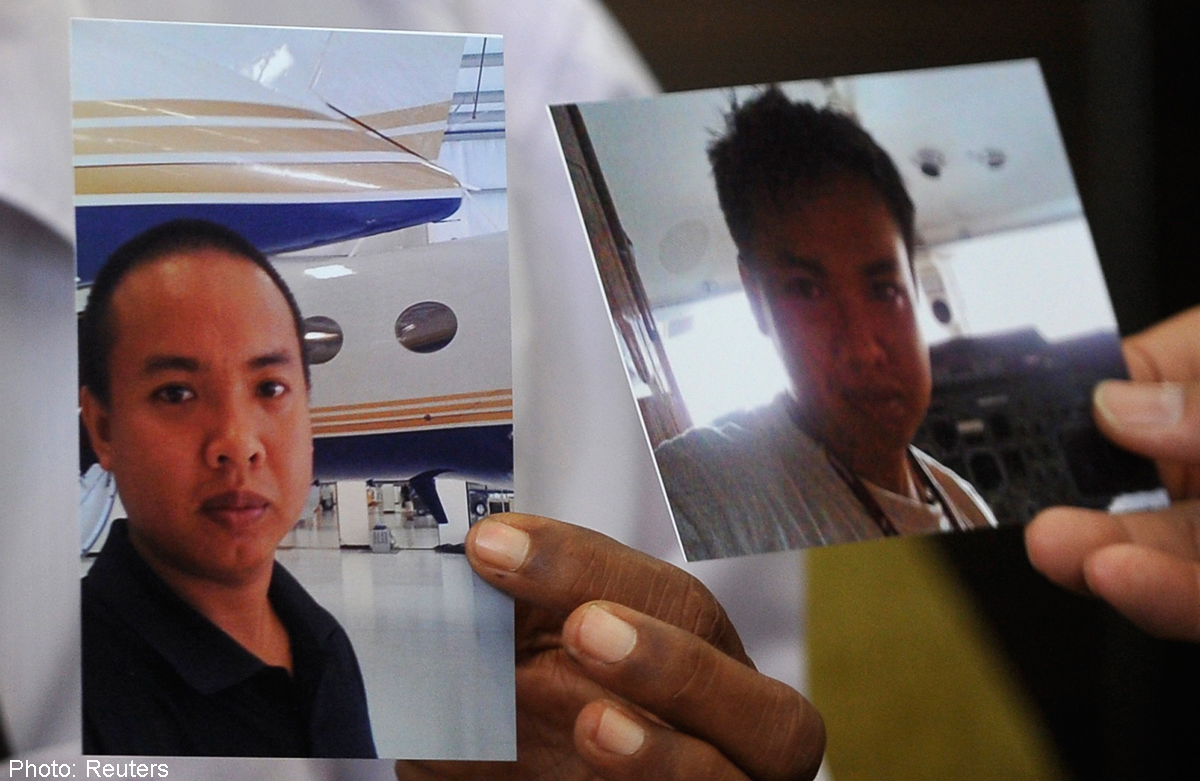 PUTRAJAYA, Malaysia - Aviation engineer Mohd Khairul Amri Selamat, 29, a passenger on Flight MH370, is married with a toddler son and had recently bought a new home.
He has come under scrutiny after the authorities said the missing airplane flew on for hours after it deviated from its path and disappeared.
His father said he was confident his son played no part in the mysterious disappearance of the plane.
"I am not worried about my son being a suspect. I have raised him up, and I am confident he has nothing to do with the missing plane. If he is really involved, I will let the authorities arrest him," Mr Selamat Umar, 60, told The Straits Times at Everly Hotel Putrajaya, where families of passengers and crew have stayed since the flight went missing on March 8.
Mr Selamat said he had not been contacted by the Royal Malaysia Police or any intelligence agency about his son despite reports that Malaysian police are investigating a flight engineer, who would have technical flying knowledge.
Mr Selamat said as of Monday, police had not approached him or visited his son's new home in Shah Alam.
Mr Selamat said his son, who has been a flight engineer for more than a decade, has worked for Swiss-based jet charter firm Execujet Aviation Group for close to five years. Mr Mohd Khairul was heading to Beijing to repair a private jet which had broken down, said Mr Selamat.
He said his son's love for aviation began when he was about 15 years old. "He loved to play with those remote-controlled aeroplanes."
Mr Mohd Khairul studied for an aviation engineering diploma at Tafe College in Seremban.

Get a copy of The Straits Times or go to straitstimes.com for more stories.