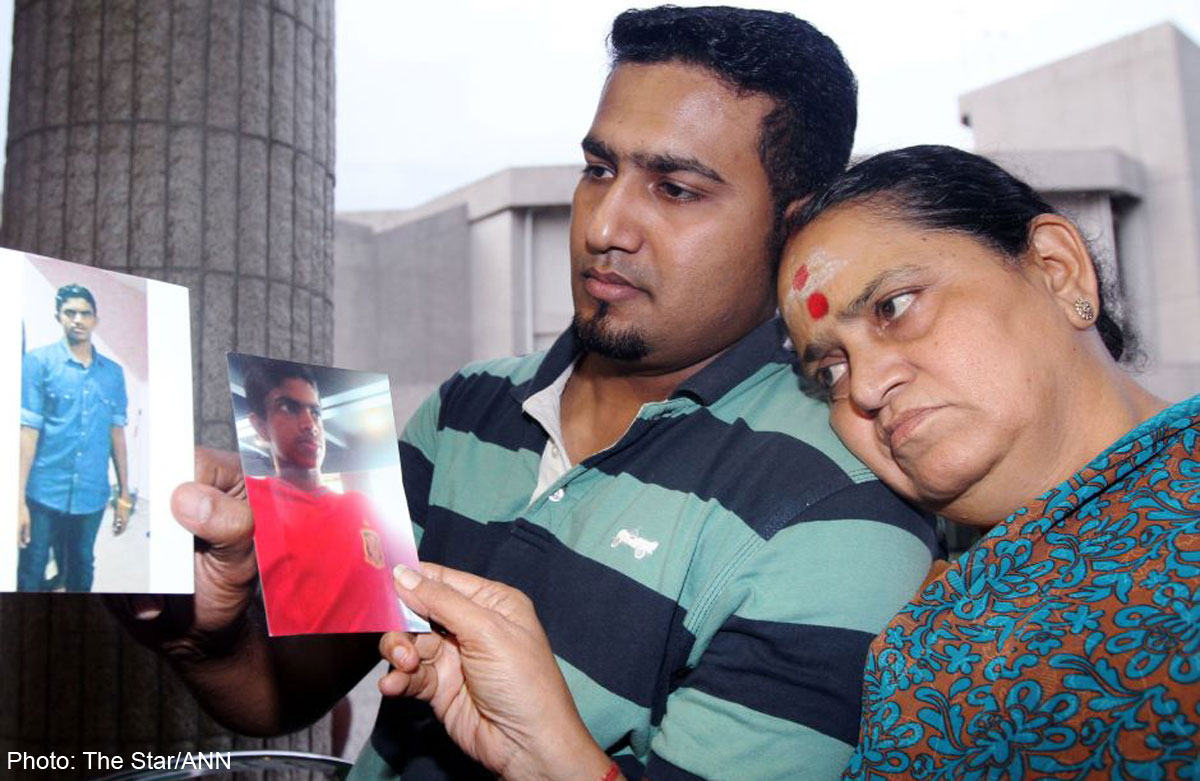 PETALING JAYA - On Jan 25 this year, 16-year-old Jethendran Mahathevan left a gymnasium in Old Klang road, and walked to a bus stop to take a taxi home to Seri Petaling. He has not been seen since.
His family has gone through a wringer of trauma, hurt and illness, yet they are nowhere nearer to finding their child.
Jethendran's uncle Ganesh Jeyabalan, 37, said the lad's disappearance has taken a significant toll on his mother, who has been in and out of hospital due to the stress. She suffered a heart failure earlier this week.
"She is very close to dying. The doctors said they cannot do anything for her. And the only cure is to know what happened to her son.
"His father has not gone in to work this whole year. He's been travelling all over the country and even to Thailand to look for his son.
"Jethendran's sister's studies have also been affected. She would go to school but she just can't stop crying in class.
"We have gone through unimaginable trauma and efforts to find him seem to be going nowhere," Ganesh said.
Jethendran was last seen walking out of the gym at around 3.25pm on Jan 25.
It was reported that he may have had a girlfriend but his family have denied this, adding that the SM Saujana student was a happy child.
Regardless of the motive for his disappearance, Ganesh said the family just wished for Jethendran to come back.
"We are desperate. Even if he doesn't want to come back to us, just tell us so at least we know he is safe. We just need closure," he said.
However, Ganesh expressed frustrations over the police, who he alleged were lackadaisical in their efforts to find Jethendran.