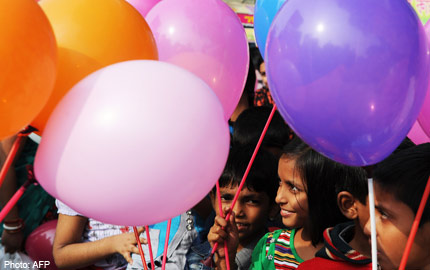 PETALING JAYA - Children's rights groups have called on parents to monitor their children's movements outside the home.
Suka Society executive director Anderson Selvasegaram said parents should also monitor their children's online habits.
"They should know who their children are talking to on Facebook or Twitter. It is impossible for the police to protect them outside the house at all times," he said yesterday.
It was reported that a startling average of 15 young people were reported missing daily in Malaysia in 2012. Nearly a quarter of them were Malay girls aged between 13 and 17. In 2011, 5,961 people had been reported missing.
Asked whether the authorities should be stringent in preventing child pornography, Selvasegaram said it is hard to tell if there is any link between child pornography and the rape and murder of youngsters.
He also said the mass media should highlight more cases involving prosecution of child rape offenders to send a strong message that such crimes would not be tolerated.
Yayasan Chow Kit founder Dr Hartini Zainuddin said more should be done to improve law enforcement to protect children.
She said the National Urgent Response (NUR) early alert system for missing children currently does not apply to children above 12 years old.
"This system should be extended to those under 18," she added.
She said children under 18 should not be allowed to roam freely without supervision.
"They should go out only in groups including people above 16 years old and with more than three people in a group. Anyone under 16 should be accompanied by at least one adult," she said.
All Women's Action Society Malaysia president Ho Yoke Lin said a national safety awareness campaign for children should be introduced by the Education Ministry at the kindergarten level.
"We should teach children how to respond to emergencies such as when they are sexually abused by those close to them," she said.