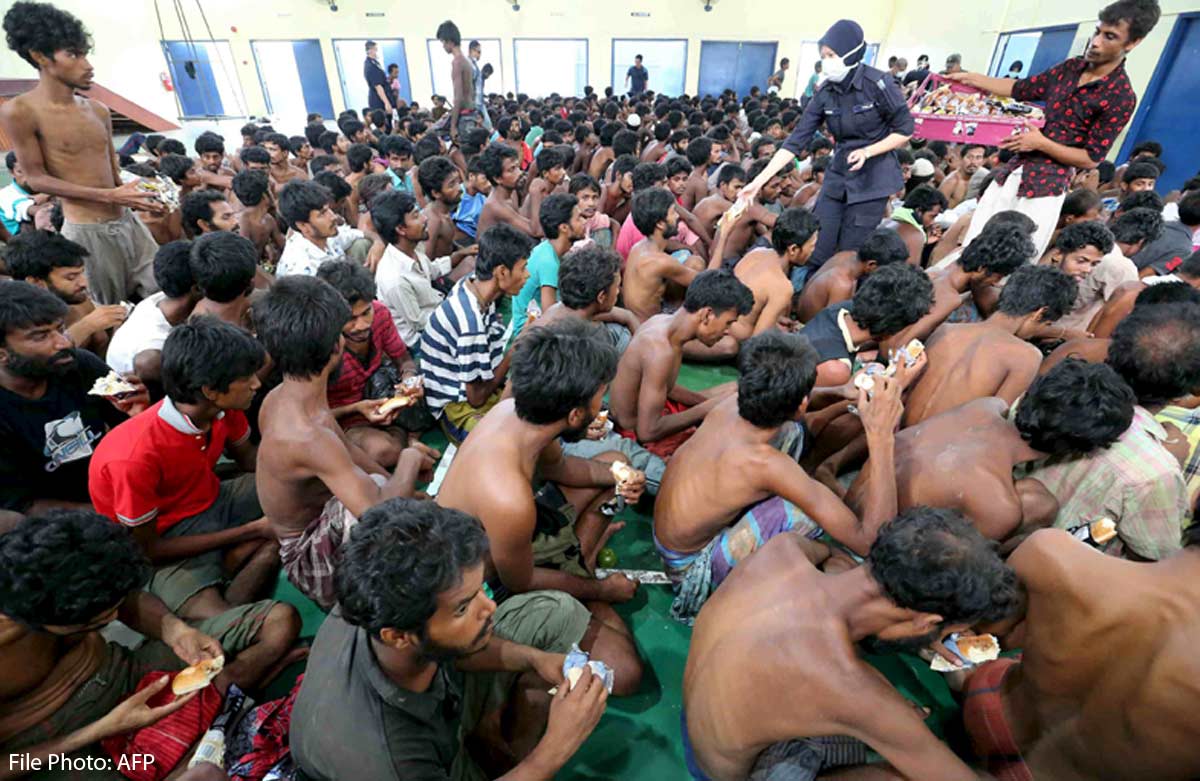 PETALING JAYA - More than half of the 13,321 immigrants in the 12 detention centres nationwide are from the Myanmar.
Of the 6,936 Myanmmar detainees, 4,531 are Rohingyas.
"The others include those from Indonesia (1,715), Bangladesh (1,466), Vietnam (681), Nepal (493), Pakistan (403), India (351), Thailand (331), Philippines (311) and Cambodia (177)," Immigration Department's enforcement director, Zahari Abdul Aziz Zahari told The Star's Bahasa Malaysia portal MStar.
On Monday, a total of 1,158 illegal immigrants had landed on our shores in Langkawi. Of that number, 486 were Myanmmar nationals while 672 were Bangladesh nationals.
Zahari said the department has its own strategy to keep things under control and avoid conflict between the Buddhist Myanmar nationals and the Muslim Rohingya and there had been no conflict between the two groups despite being placed together in the detention centres.