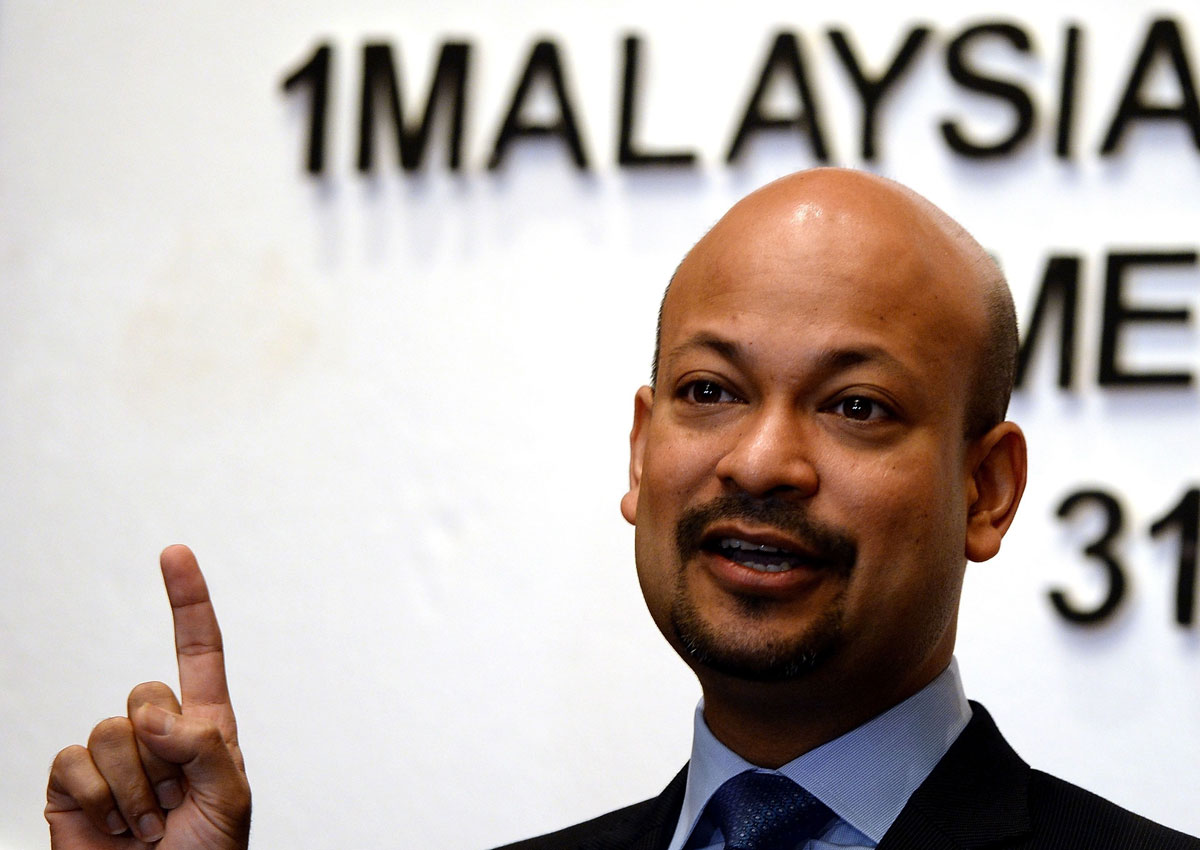 Malaysian Prime Minister Najib Razak said yesterday that state investment firm 1Malaysia Development Berhad (1MDB) has settled the "overwhelming majority" of its debts by selling a majority stake in a giant upcoming township at the edge of Kuala Lumpur for RM7.41 billion (S$2.4 billion).
With the sale of a 60 per cent stake in the Bandar Malaysia project to a Malaysian-Chinese consortium, it was "clear that 1MDB's major challenges are now behind it", PM Najib said in a New Year message.
1MDB, which struggled with its huge debts at the start of last year which led to loud calls for Datuk Seri Najib's resignation, yesterday said it was selling a majority stake in Bandar Malaysia to Iskandar Waterfront Holdings (IWH) and China Railway Engineering Corporation (CREC).
The 197ha Bandar Malaysia site now houses the Sungai Besi air force base. The mixed township will become Kuala Lumpur's transport hub that includes the terminus for a planned high-speed railway from Singapore.
The IWH-CREC consortium will work with the other stakeholder in developing the site - 40 per cent of the project remains with 1MDB, which in turn is wholly owned by the Ministry of Finance.
"We will be developing Bandar Malaysia following the govern- ment's vision but would also upgrade the entire masterplan to be better," IWH director and executive vice-chairman Lim Kang Hoo told The Straits Times in an interview before the deal was unveiled.
1MDB was set up as a government fund in 2009 with its board of advisers headed by Mr Najib. But its big, sometimes opaque, ventures quickly ratcheted up debts to RM42 billion at end-March 2014. 
To erase its debts, 1MDB signed in May a debt-for-asset swop with the Abu Dhabi fund, International Petroleum Investment Company. Under this deal, IPIC took over 1MDB's US$3.5 billion (S$4.9 billion) bonds in exchange for 1MDB's US dollar cash deposits and US dollar fund units. This reduced 1MDB's debts by RM16 billion.
In November, 1MDB sold its power-plant unit, Edra Global Energy, to China General Nuclear Power in a RM17.3 billion deal. 1MDB had also paid up some of its debts earlier in the year.
Mr Najib said yesterday: "I am pleased to confirm that as of today, the company has already entered into agreements that will see its debts reduced by about RM40.4 billion. This figure represents the overwhelming majority of 1MDB's debt. It is therefore clear that 1MDB's major challenges are now behind it, as I promised they would be last summer."
Still, questions remain over some of the 1MDB deals. There had been questions and investigations in several countries over the opaque transfers of billions of dollars by the fund. Bank Negara, the Attorney-General's Office, Parliament's Public Accounts Committee and the Malaysian Anti-Corruption Commission are among domestic agencies investigating the deals and money movements, including allegations that 1MDB funds had ended up in the personal account of Mr Najib.
Additionally, the Bandar Malaysia land itself comes under scrutiny, because while 1MDB is selling a majority stake to IWH-CREC at property market rates, the state fund had bought the land for a mere RM400 million from the Ministry of Finance.
The Malaysia-China consortium values the land at RM12.35 billion.
1MDB president and group executive director Arul Kanda Kandasamy yesterday sidestepped a question on whether IWH-CREC had overpaid for the stake.
euniceau@sph.com.sg
This article was first published on Jan 1, 2015. Get a copy of The Straits Times or go to straitstimes.com for more stories.