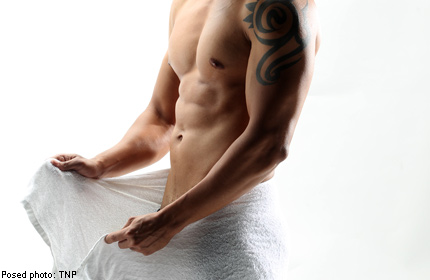 MALAYSIA - He is known online as Jet and advertises his services to potential customers who can choose from different packages.
Jet, who claimed to a be a 28-year-old Eurasian, is among the many gigolos who are being hired by an increasing number of Malaysian women, The Star reported.
With just a few clicks of the mouse and the correct key words, women can have their pick of the kind of man that they fancy through social media sites, blogs, or even websites set up for this purpose.
Men of different races, nationality, body type, and age are available, and they can fetch up to RM1,000 (S$400) per night, depending on their attractiveness, popularity and the clients' demands.
But some are willing to negotiate the price if the clients are attractive and "give them a good time".
When The Star talked to Jet posing as a client, he said the price and package can be adjusted based on the clients' preferences, but the menu covers the basics.
Jet's profile page shows scantily-clad pictures of himself, with his face blurred.
He claimed to be a postgraduate student at a Malaysian university and said he started this part-time "job" last year.
He said: "The whole process is very discreet as I only exchange photos and phone number with serious clients," he said.
He said he takes only one client at a time and has a threeday break between clients for "hygiene purposes".
Picky
He also said he is picky about the women he accepts as clients and that he prefers those aged between 18 and 35.
Another gigolo, an Iranian national who calls himself King, accompanies his sales pitch with a photo of his physique.
He claimed that he came to Malaysia to do his postgraduate studies, but took up the job when the value of the Iranian rial dropped.
There are also "high-end" gigolos who advertise only through word of mouth and cater to an exclusive clientele, most of whom are rich trophy wives who can afford to hire them, The Star reported.

Get The New Paper for more stories.