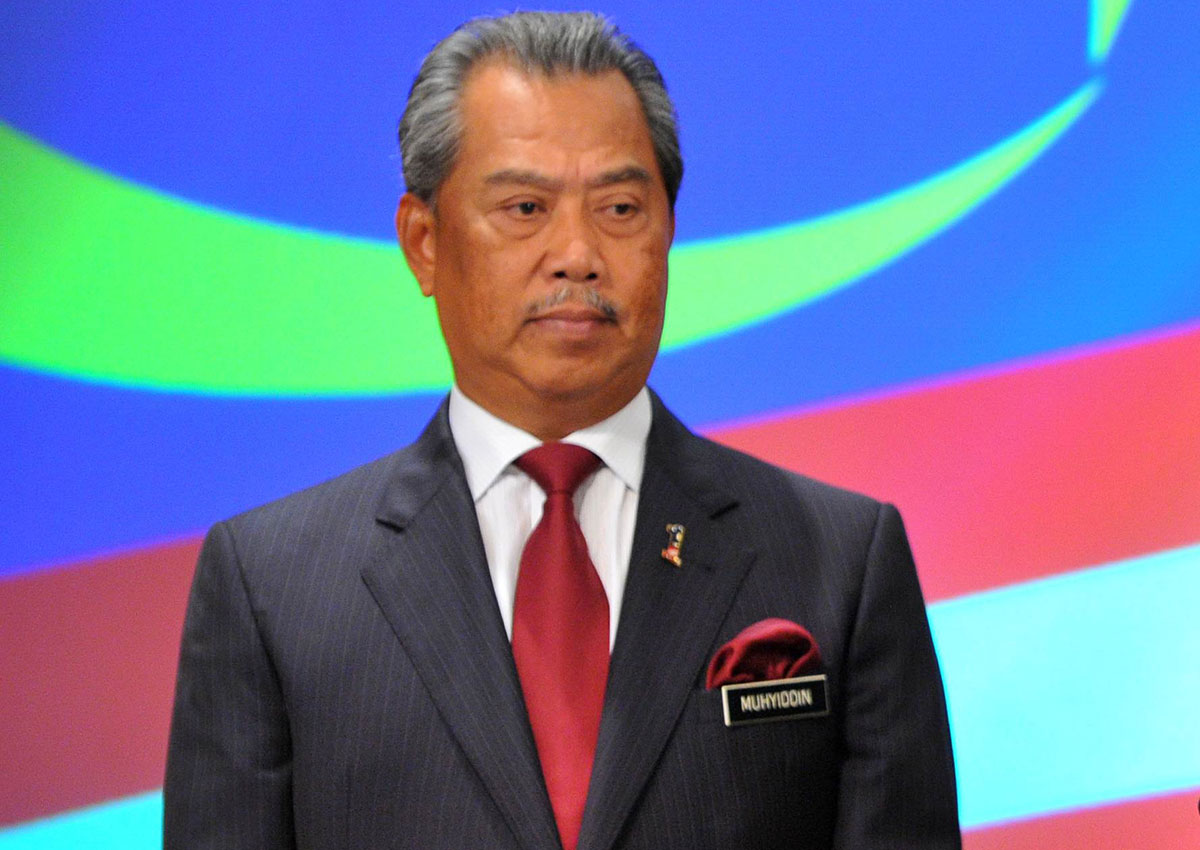 Ousted deputy premier Muhyiddin Yassin yesterday vowed not to be muzzled on issues such as the controversy surrounding 1Malaysia Development Berhad (1MDB). This was as Prime Minister Najib Razak's government warned of a stricter media regime to counter coverage it deemed slanderous.
"I need to speak up," Tan Sri Muhyiddin said yesterday at a divisional meeting of the ruling Umno party in his home state Johor, despite his shock removal from government last Tuesday and his party post of deputy president now in jeopardy.
"My political friends gave me advice. They said: 'Tan Sri, you are no longer the deputy prime minister. Please speak nicely (about 1MDB). Who knows, there may be those bent on finding fault so that your deputy president post is put in jeopardy,'" he said in Kluang.
"I said, I won't keep quiet. As a deputy president, why would I?"
Meanwhile, after months of media coverage on allegations of abuse of public funds at the debt-laden state investor 1MDB, Datuk Seri Najib said laws governing the Internet need to be updated and "rectified".
This is to avoid "trial by social media", in which those in the ruling establishment are "perceived to be guilty until proven innocent", he said. He was speaking in Hulu Selangor yesterday, where he was officiating at a party divisional assembly.
"This is not fair. When any news comes out about the opposition, people think it's not true. When any news is spread about us, people immediately think it's true," said Mr Najib.
Separately, new Deputy Prime Minister Ahmad Zahid Hamidi also warned of a zero-tolerance policy towards "spin doctors".
This comes on the back of a three-month suspension of The Edge Media Group last week by the Home Ministry over its 1MDB coverage, which was deemed prejudicial to national security.
"You must respect the ethics. You write based on facts. Don't make interpretations, and don't spin. No more warnings - stern action will be taken against media found twisting the facts," said Datuk Seri Zahid, who is also Home Minister.
Yesterday, Mr Muhyiddin also visited Johor's Sultan Ibrahim Ismail, whose family members have also made thinly veiled attacks against Mr Najib in recent months over the 1MDB financial scandal.
Mr Muhyiddin himself had repeatedly called for greater transparency regarding 1MDB, which racked up a debt of RM42 billion (S$15 billion) in just five years. On Sunday last week, he openly criticised Mr Najib's handling of the allegations swirling around the firm.
In two days, he was removed from Cabinet, along with four others, as part of sweeping changes widely seen as strengthening Mr Najib's grip on power following allegations that US$700 million (S$960 million) in 1MDB funds was was funnelled into his personal accounts over the past two years.
Mr Najib has denied using state funds for personal gain but has not clarified if he received the money. Instead, he and the ruling Barisan Nasional coalition have challenged the opposition to jointly make public their sources of political funding.
On Saturday, police arrested three people from the Malaysian Anti-Corruption Commission (MACC) and Attorney-General's Chambers (AGC) - two agencies that were investigating 1MDB - "in relation to slanderous reports".
Inspector-General of Police Khalid Abu Bakar, in a statement, said probes into "leaks of official information" would see several Bank Negara Malaysia and commercial bank officers being summoned.
The MACC, AGC, police and central bank formed a task force to probe 1MDB. But after a new Attorney-General was appointed on Tuesday, probes are now focused on the investigating agencies themselves.
shannont@sph.com.sg
This article was first published on August 3, 2015. Get a copy of The Straits Times or go to straitstimes.com for more stories.