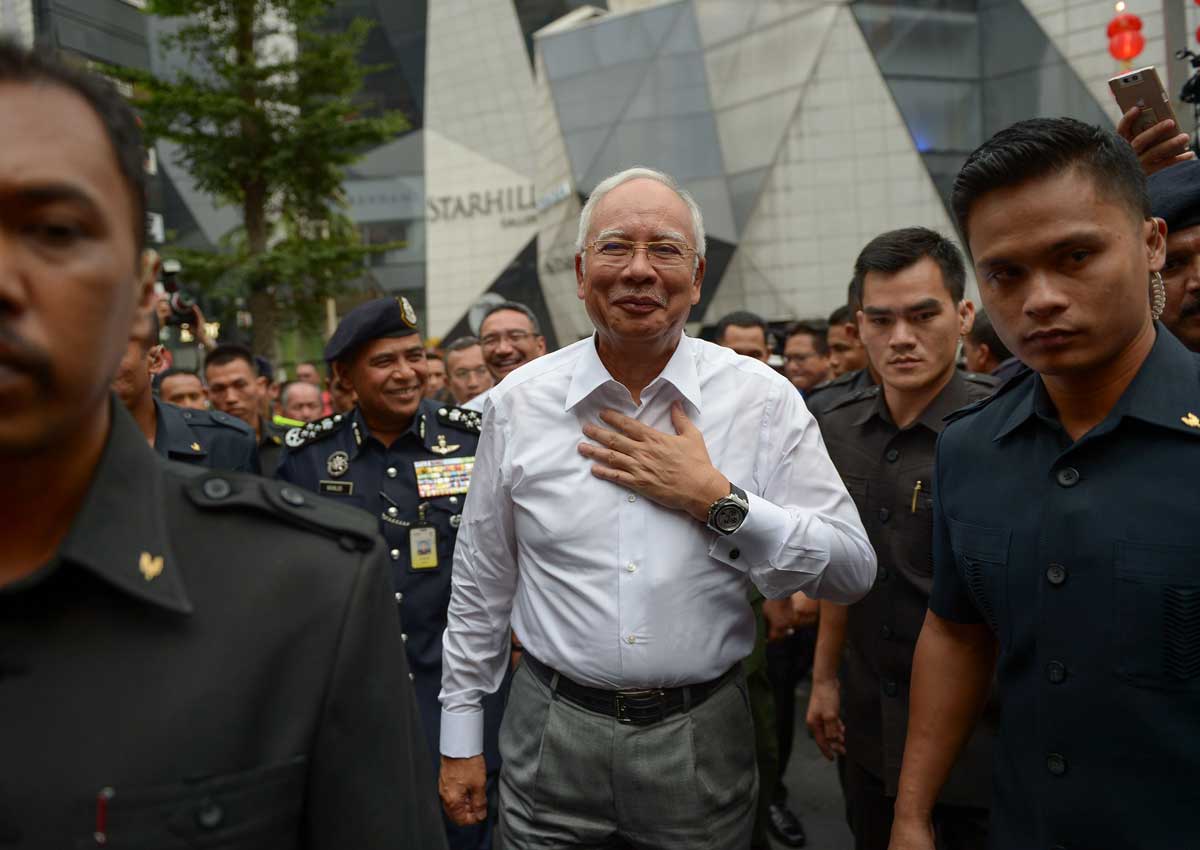 KUANTAN: "I am not a thief," said Datuk Seri Najib Tun Razak.
The Prime Minister said he had never stolen from the people as was the impression painted by certain parties who wanted to tarnish his image.
"You all have already known me for 40 years. I am not what they say. If I had wanted to rob, I would have robbed the forest here long ago. I do not take anything. Neither logs nor bauxite mines.
"I am not a rogue. I am a Prime Minister for the people," he told thousands of his supporters up at the Royal Malaysian Air Force base here yesterday.
The solidarity gathering was atten­ded by leaders of state Umno and Barisan Nasional component parties.
Najib said even his patience had its limits and he would strike back at those who hit him.
He condemned former prime minister Tun Dr Mahathir Mohamad for joining forces with the Opposition.
"Life is not all about winning. It is important that a person have dignity even when they have lost.
"For 22 years, he attacked DAP, calling Lim Kit Siang a racist and chauvinist. Tun Dr Mahathir said so himself but now he is sitting at the same table with them. What is this?" Najib asked.
He said in Islam, the means and the end were equally important and it was wrong to try to topple a democratically elected leader.
Najib added that the people knew how to evaluate who was playing politics and who was helping the people.