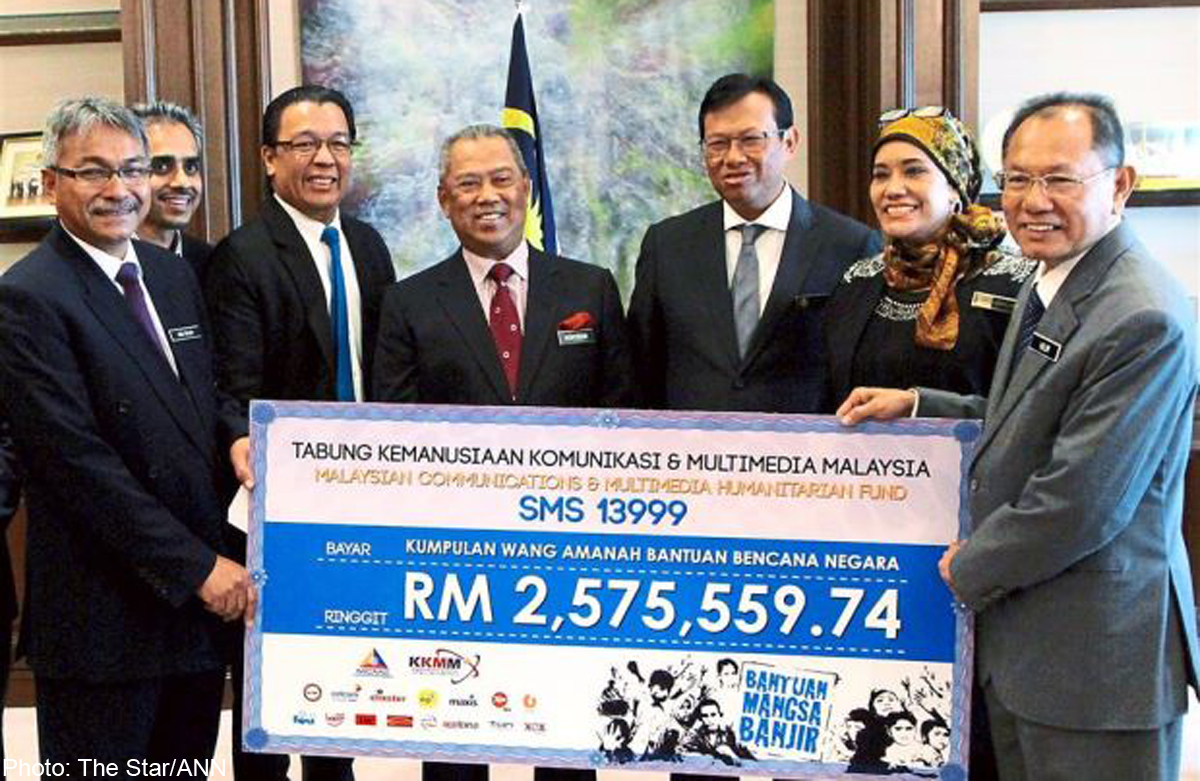 PUTRAJAYA - A natural disaster preparedness programme will be held every October beginning this year to prepare the public for calamity, especially the floods.
Communications and Multi­media Minister Datuk Seri Ahmad Shabery Cheek said the month of October was selected for the initiative as the monsoon season would usually start in the following month.
"It is the best time for us to take stock of our preparations to face the floods. There will be awareness programmes and evacuation simulations to help the public, especially those living in flood-prone areas, make the best preparations," he said after attending the handing of the Malaysian Communications and Multimedia Fund's contribution to the National Security Council here yesterday.
The contribution was handed over by Malaysian Communication and Multimedia Commission (MCMC) chairman Datuk Seri Halim Shafie to the council's deputy secretary Ogu Salim Omar.
It was witnessed by Deputy Prime Minister Tan Sri Muhyiddin Yassin.
The RM2.57mil (S$964,257) contribution was from members of the public who pledged the money via SMS during a campaign which ran from Dec 24 till Jan 31.
The campaign was jointly handled by the ministry, MCMC and telecommunication companies.
Ahmad Shabery said prepa­rations for floods were given the emphasis as it was the most common natural disaster to occur in Malaysia.