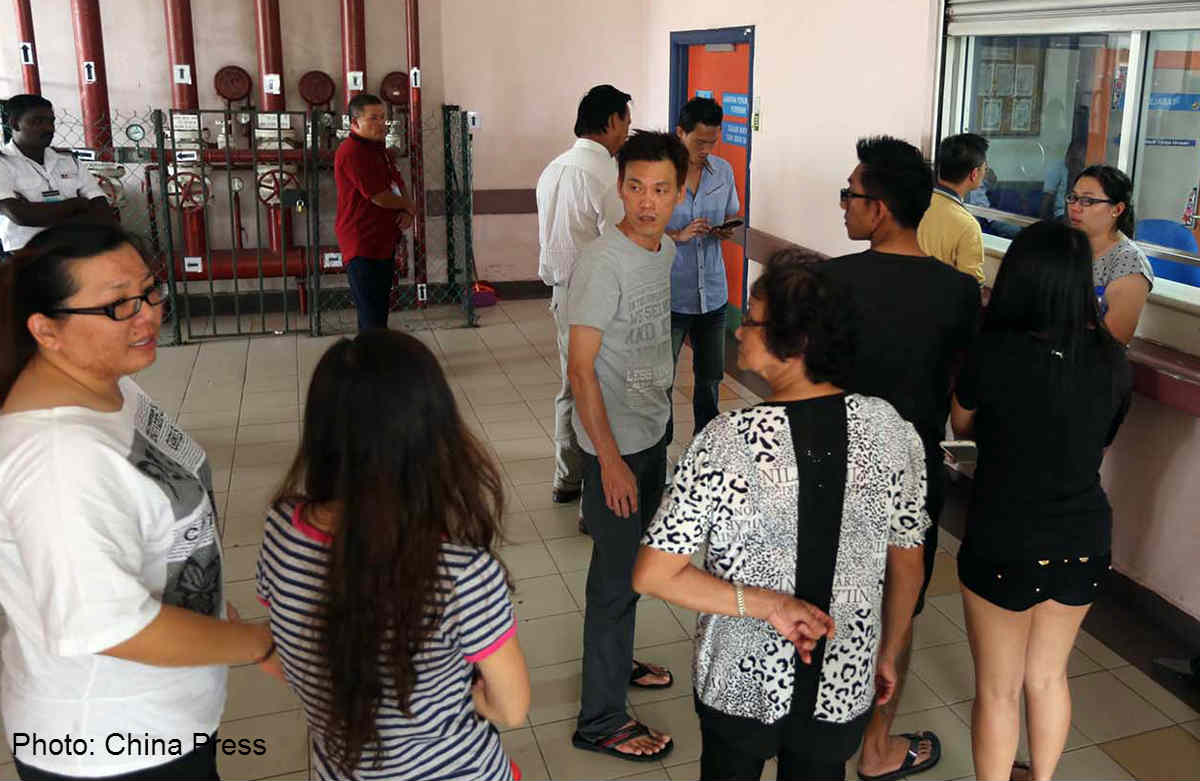 MALAYSIA - A confrontation between neighbours in Malacca ended badly.
An enraged plumber who confronted a neighbour for allegedly prising open his window repeatedly ended up being shot dead by the police.
Armed with a knife, Mr Loh Kim Hiong, 38, went to his neighbour's flat at Machap Baru around 3pm on Friday and threatened to hurt him, Malaysia's The Star reported.
By the time the police arrived, Mr Loh had returned to his unit, also located on the second storey, and locked himself inside.
Around 9pm, Mr Loh came down, armed with two knives that he flashed at several people and a team of policemen who were assigned to monitor him.
He then got on his motorcycle and rode towards a plantation nearby with policemen following and urging him to put down the knives.
Alor Gajah district police chief Superintendent Mohamad Laham said Mr Loh was shot when he tried to attack the policemen.
"A policeman fired a shot in self-defence as Loh was still aggressive,'' he said on Saturday.
Mr Loh died from the gunshot wound in his abdomen after being taken to the hospital.
Mr Loh's wife, Madam Lee Su Wei, 35, said there had been bad blood between her husband and the 39-year-old neighbour for years.
She said this occurred after a window in their room was prised open several times, and the couple eventually moved into another room.
"I got a call from Loh at about 11am on Friday saying that someone was trying to open the window again," she said.
"He told me to call for help, to come home and help him confront the neighbour," Madam Lee said.
"By the time I got back, he had already locked himself inside the room," she said at the mortuary.
Her brother-in-law, who declined to be named, said the family was puzzled as to why there was no warning before Mr Loh was shot.
He said that based on witnesses' accounts, his brother had raised his hands, submitting himself to the police, but was shot.
A group of people comprising family, relatives and neighbours staged a protest at the Machap Baru flats on Saturday. They held banners demanding that justice be served in the case.
Get The New Paper for more stories.