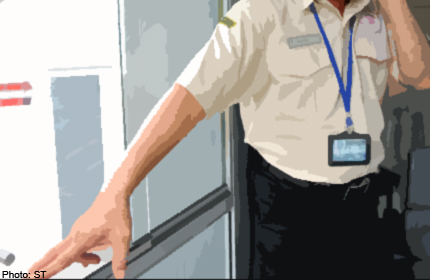 PETALING JAYA - After two armed robberies by security guards in just over a week, netizens have had enough.
Social platforms are flooded by demands for more meticulous screening of guards before they are hired and handed firearms.
On Facebook, user Pranee Kong suggested daily fingerprint and MyKad scanning, similar to a clock-in system to be implemented before guards are given firearms.
Rosie Hong gave a list of measures she believes are necessary for security guards. They include background checks, training and retaining a point-based merit system and security profile identifications.
Francis Ng agreed with Hong and also backed the call for police screening of security applicants.
"It's the employers' responsibility to submit criminal checks of new recruits to the police department. Because of increasing use of fake IDs, they should get checked by JPN (National Registration Department) as well," said Jesmin Jamar.
Facebook user Han Ming suggested looking across the Causeway for more ideas to tighten vetting procedures of security guards.
"In Singapore, auxiliary policemen, security personnel, casino dealers and those who deal with money are required to submit a good conduct certificate to their bosses before getting a job offer," he said.
On Twitter, user @firedogpg proposed that mandatory training for guards be provided and supervised by the police.
He also called for the setting up of a centralised monitoring body.
@ZainAbrams said: "Security firms should hire only those with gun permits or get them gun permits if you want to hire them. The permits should be renewed yearly."
The reactions followed the robbery of a jewellery outlet at the KL Festival City Mall in Setapak yesterday by a security guard who threatened staff with a pistol before making away with a tray of jewellery.
On Oct 23, another security guard shot dead AmBank officer Norazita Abu Talib in Subang Jaya and escaped with RM450,000 (S$176,549).