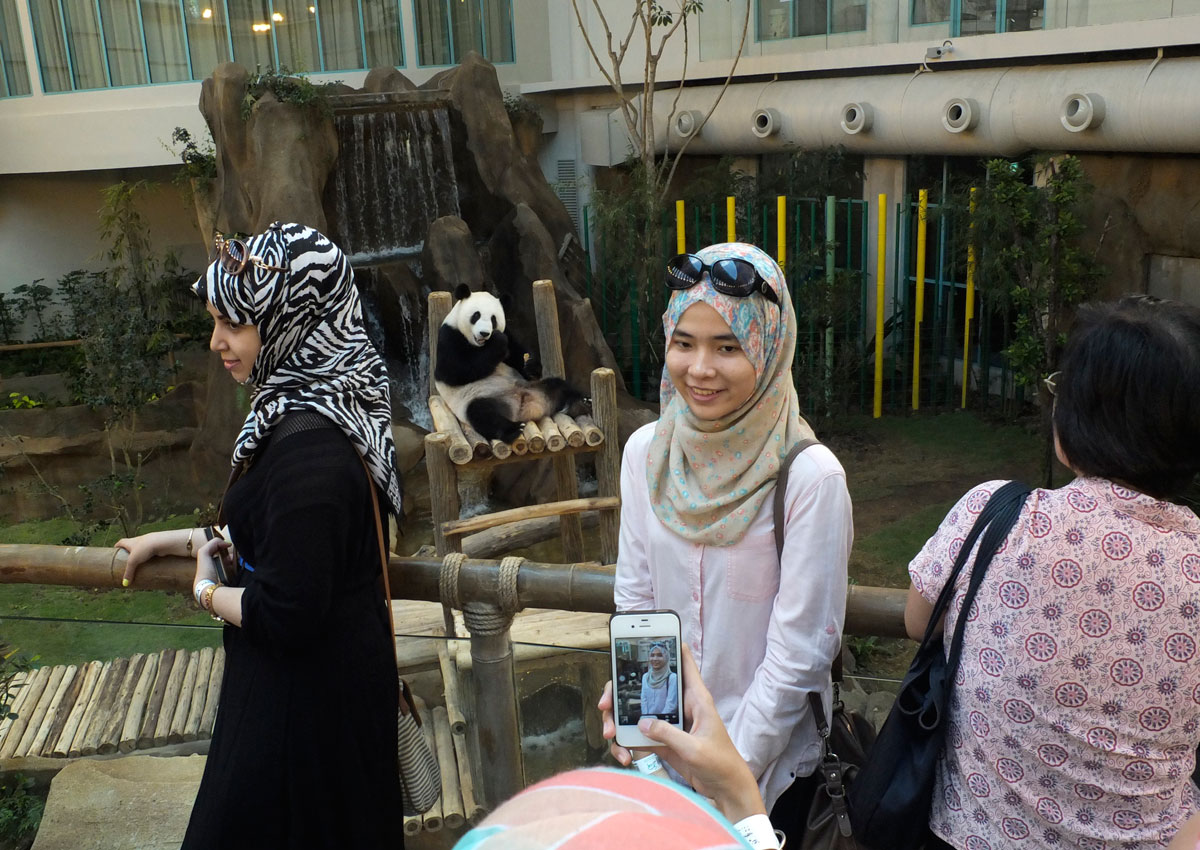 PETALING JAYA - The jury is out on the name for the baby panda, and Malaysians have been invited to pitch their ideas through a national contest which starts soon.
"Of course, we do not want to name it Ahmad, Ah Beng or Phua Chu Kang," quipped Natural Resources and Environment Minister Datuk Seri Wan Junaidi Tuanku Jaafar, adding that the name must take into consideration any China sensitivities.
He said the ministry and Zoo Negara would then make a selection of the names before obtaining consent from China.
Details of the contest, which would last two months, would be announced via the ministry's website, he said.
Wan Junaidi said he had reported the panda's condition to the Cabinet and fellow ministers had agreed that it was time to name the baby panda.
"We will require the help of Malaysians to name the baby, just like what we did with the baby's mother (Liang Liang) and father (Xing Xing)," he said.
He added that they had yet to decide on the prize and announcement of the contest would be made soon. Asked when the panda, that's born Aug 18, would make its public debut, Wan Junaidi said he had not even seen it himself due to his tight travel schedules.
However, he said public viewing would not be so soon as the ministry did not want to affect the cub's growth.
"Also, we are subject to the mother's condition as well. Only when Liang Liang is willing to let go of the baby will we allow the public to view it," he said.
Wan Junaidi gave an assurance that the baby panda was well taken care of.
Xing Xing and Liang Liang arrived in Malaysia in May last year, marking 40-year diplomatic ties between Malaysia and China.
Liang Liang gave birth to the panda cub which weighed 175gm.
Recent press reports said the cub now weighed 5kg.
It will be returned to China after its second birthday.