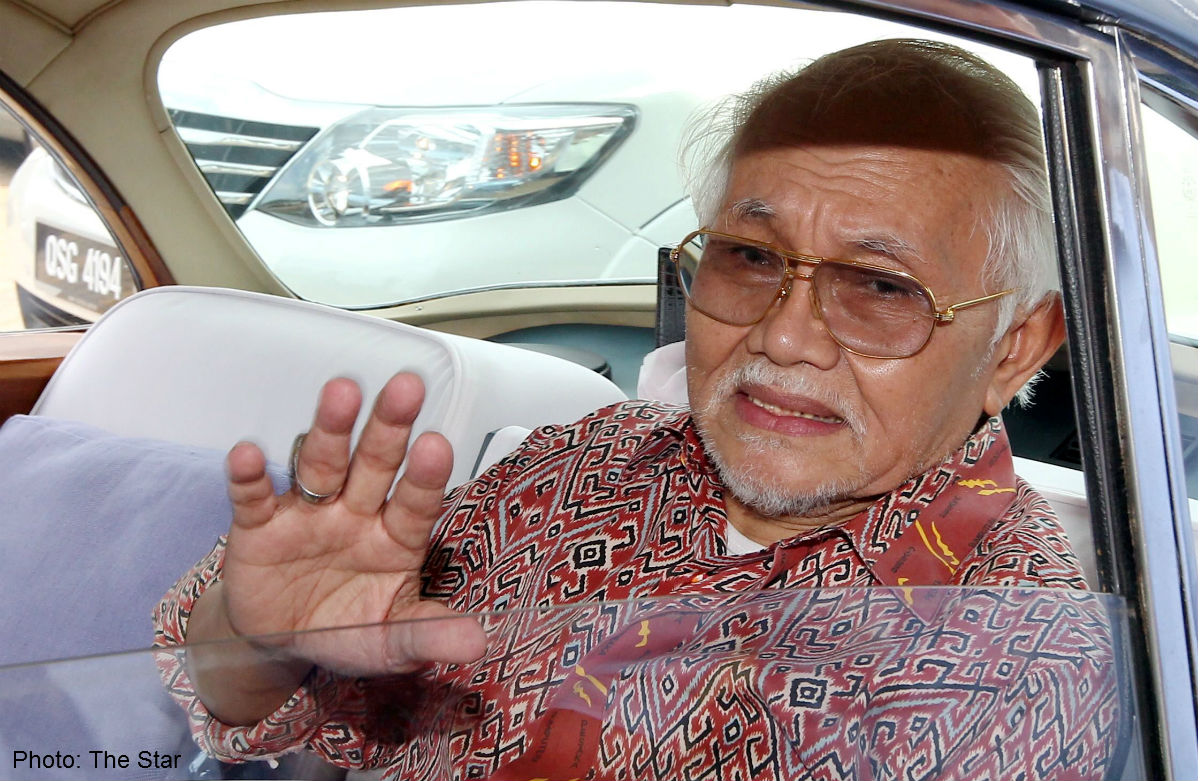 MALAYSIA - With scrutiny heating up on the three aspirants to take over from Chief Minister Tan Sri Abdul Taib Mahmud, there was precious little that could be gleaned yesterday from Tan Sri Adenan Satem, Datuk Amar Abang Johari Tun Openg and Datuk Awang Tengah Ali Hassan.
At the outset of the state Barisan Nasional meeting yesterday chaired by Taib, only Awang Tengah would comment.
Adenan refused to comment, merely mumbling and shaking his head. He tried to avoid talking to reporters and left quickly.
Abang Johari was seen smiling and looking relaxed as he wandered around the Parti Pesaka Bumiputera Bersatu (PBB) foyer but did not speak to the media.
That left only Awang Tengah to capitalise on the moment.
The PBB senior vice-president, describing the closed-door meeting with Taib as "something special", said the session was a "sad farewell".
"The meeting is special because there is a possibility that it will be the last time that he (Taib) chairs a state Barisan Nasional meeting," Awang Tengah said.
Awang Tengah appreciated the fact that everyone voiced their feelings about Taib's succession plan.
"At the same time, they are sad because they want Taib to continue leading the state but we have to respect his decision."
On his name being bandied about as one of three aspirants to succeed Taib, Awang Tengah expressed surprise at the speculation.
"I am just a small man but as I said, we will support whoever is chosen. The most important thing is to carry on all the good things chartered by Taib as he has built a strong foundation.
"This needs good team work."