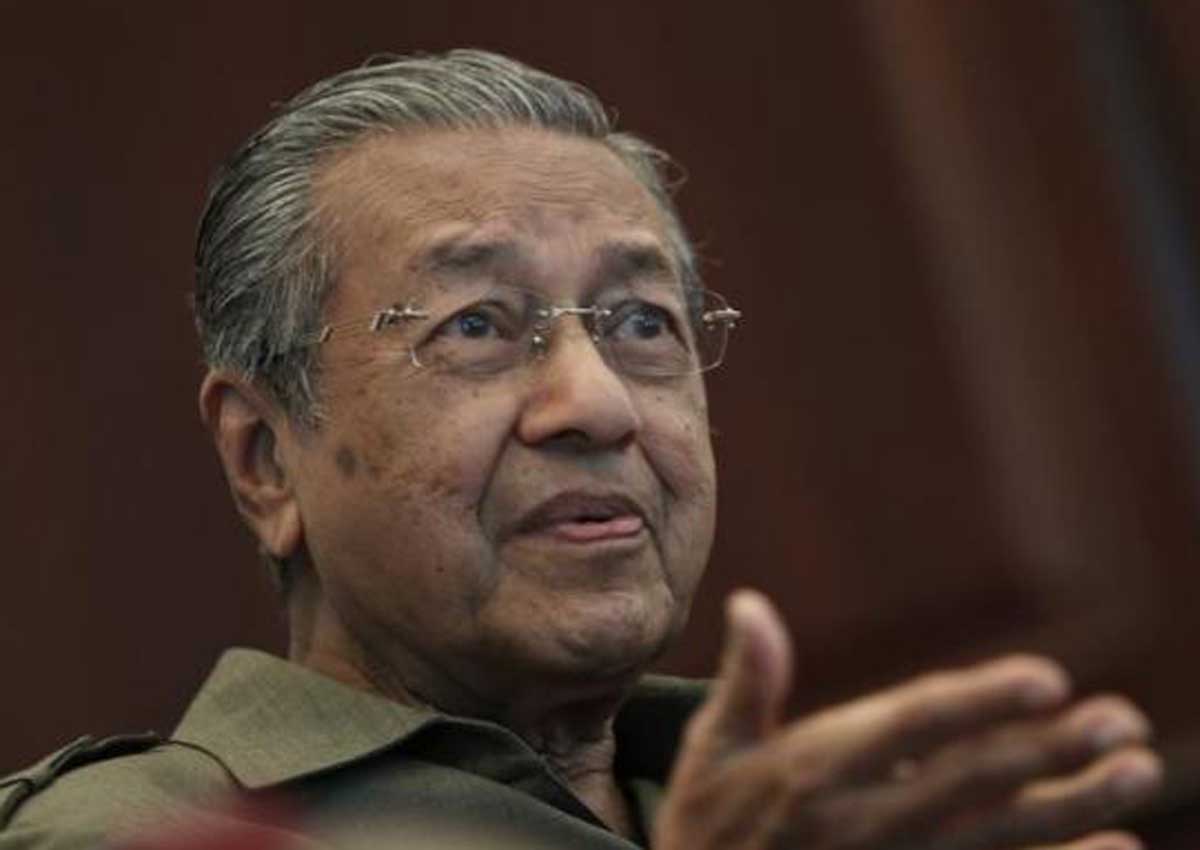 KUALA LUMPUR - Former Malaysian premier Mahathir Mohamad said he believed there was no need for Prime Minister Najib Razak to form a national committee that will plan political funding regulations.
Datuk Seri Najib announced the move last Friday, citing Malaysia's lack of adequate regulations on political donations and election spending. He said the committee will be led by two ministers and will ensure any money received for the purpose of politics is done with "integrity".
"It's not about setting up committees, so no need to set up committees. Even if (they) investigate him (Najib), it will be thrown out," Tun Dr Mahathir was quoted as saying by Malaysian Insider.
Mr Najib has faced criticism from the public and within his party after a Wall Street Journal report in July said investigators looking into allegations of graft and financial mismanagement in debt-laden state fund 1MDB found that nearly RM2.6 billion (S$895 million) was deposited into his private bank account.
Mr Najib has denied taking any money for personal gain, saying the allegations are part of a malicious campaign to force him from office.
The Malaysian Anti-Corruption Commission (MACC) has said the money was a political donation, and not connected to 1MDB.
Several institutions, including MACC, the police and the central bank, have been investigating 1MDB. Bank Negara Malaysia said last week it has completed a probe into the troubled state fund and a report asking for "appropriate enforcement action" has been submitted to the Attorney-General.
There has been speculation that Bank Negara Malaysia governor Zeti Akhtar Aziz was under pressure and may be forced to leave the central bank over an alleged leak of information from the 1MDB investigation.
Yesterday, a group of Malay ex-civil servants issued a statement saying the central bank must remain free of political influence and be allowed to execute its duties professionally, reported Malay Mail Online.
"Any actions now to cast aspersions on the integrity of Bank Negara Malaysia, its governor and its senior officials will have significant adverse consequences," the so-called G25 group said, pointing to the economic uncertainty fuelled by the declining ringgit as well as the 1MDB scandal.
Tan Sri Abdul Gani Patail, who had also been involved in the 1MDB investigation, was removed unexpectedly from his post as Attorney-General in July for health reasons. The shock move prompted questions over the real reason for his departure.
But his successor, Tan Sri Mohamed Apandi Ali, said yesterday that Mr Najib has no hand in how the Attorney-General's Chambers handles matters related to 1MDB.
"We are independent," he told Malaysiakini. "We will decide according to the laws."
Meanwhile, PAS deputy president Tuan Ibrahim Tuan Man and PAS elections director Mustafa Ali said the party will support a no-confidence vote against Mr Najib.
Their stand appeared to contradict the statement by PAS president Abdul Hadi Awang, who last month ordered the Islamist party's MPs not to support such a motion.

This article was first published on August 20, 2015.
Get a copy of The Straits Times or go to straitstimes.com for more stories.