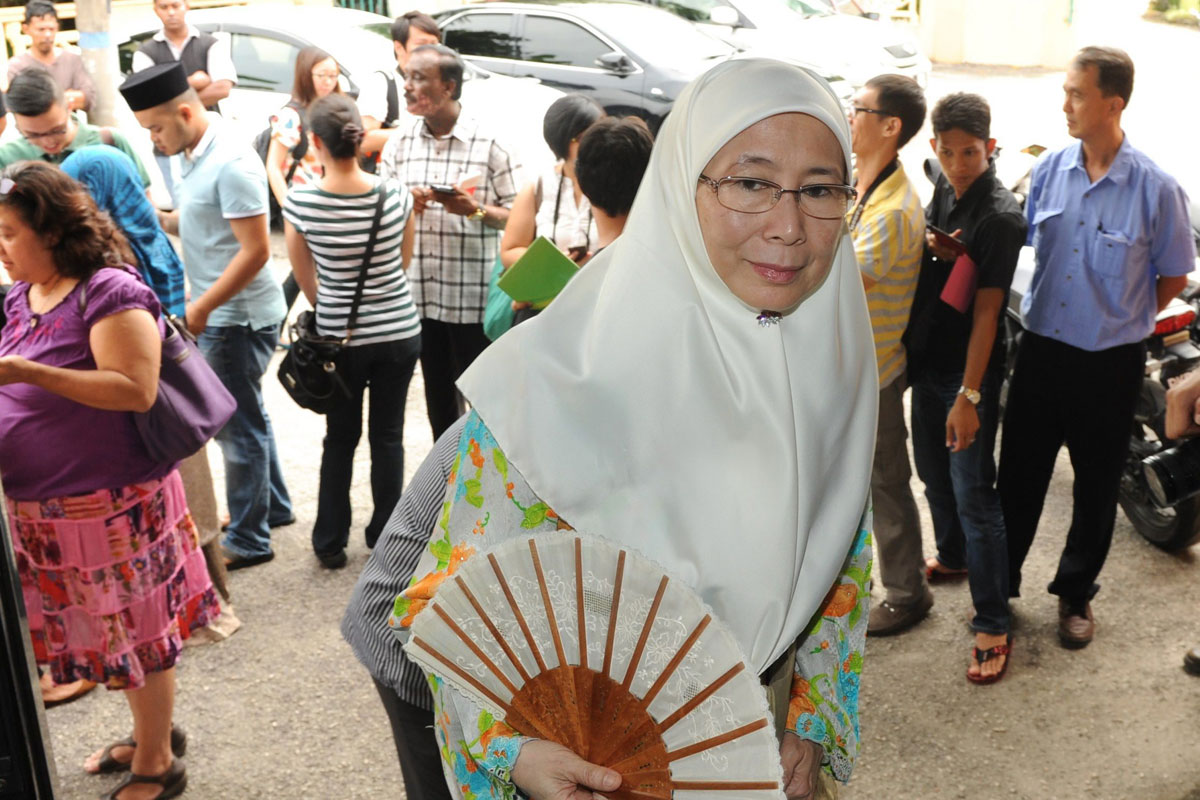 PHOTO: The Star/Asia News Network
KUALA LUMPUR: There is no rush to make PKR de facto leader Datuk Seri Anwar Ibrahim (pic) as Prime Minister, says party president Datuk Seri Dr Wan Azizah Wan Ismail.
"Definitely not as this is what had already been planned," she said when met outside the Cheras Rehabilitation Centre on Tuesday (May 15).
She said that Pakatan Harapan wants a smooth transition of government under the leadership of newly minted Prime Minister Tun Dr Mahathir Mohamad.
"We want his administration to bring about the changes and reformation that is needed," she added.
Daim, who heads the Team of Eminent Persons, said it is not time for an immediate change of premiership.
On Anwar's release, Dr Wan Azizah said it is not known when the exact timing will be.
"The Pardons Board is scheduled to sit at 11am tomorrow (Wednesday) and we won't know how long it will take before he is set free," she said.
She said Anwar is recovering well after undergoing treatment and physiotherapy at the centre.
Anwar is scheduled to address the Himpunan Merdeka Rakyat gathering at Padang Timur at 10pm on Wednesday (May 16).
"God willing, we will wait to see if he (Anwar) will be able to attend the gathering tomorrow night," she added.
Meanwhile, Harris Sani, who is Anwar's nephew, when met, said the family expects him to be released from the centre here after the Royal Pardon on Wednesday.
The Pardons Board is scheduled to meet on Wednesday to discuss the proposed Royal Pardon for Anwar, after which it would need the Royal Assent of the Yang di-Pertuan Agong.
Dr Mahathir had earlier announced that Yang di-Pertuan Agong Sultan Muhammad V has agreed to a full and immediate pardon.
As Anwar's incarceration for a sodomy charge had barred him from contesting in GE14, Dr Mahathir was named Prime Minister and Anwar the Prime Minister-in-waiting.
Dr Mahathir had pledged to make way for Anwar to take over the prime minister's role in two years.
However, Anwar would first need to contest in a by-election to be elected as Member of Parliament.