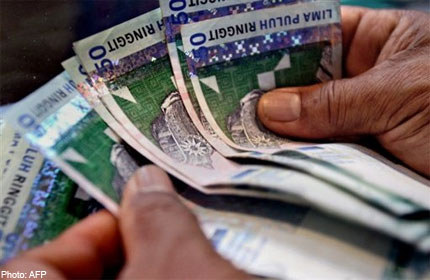 KOTA BARU, Malaysia - The Kota Baru Municipal Council has raised another storm among non-Muslims when it "invited" them to take part in a seminar on doing business the Islamic way last week.
Participants claimed, however, they were not only required to pay a registration fee of RM60 (S$23.60), there was also a condition that their business licence would not be renewed if they did not attend the event.
The attendance was lukewarm, with council staff outnumbering the participants, but it left a sour note among those who took part in the seminar on Wednesday.
It is understood it was the first of two seminars, with the second scheduled for Monday postponed to a later date.
"I found the meeting a waste of time. While the organisers repeated the do's and don'ts of doing business, in the end it was just a ceramah on Islam," said a salon operator who declined to be named.
She added that she did not understand why they had to pay the RM60 fee and what the objectives of the seminar were.
The agitated salon operator said she attended the meeting because she feared her business permit would not be renewed if she stayed away.
She added that she understood the council wanted to implement Islamic principles within the business community but felt it should not include non-Muslims.
The hubbub over the council's latest move to instil Islamic values in the running of what the PAS-led Kelantan government dubs the "Islamic City of Kota Baru" comes on the heels of the uproar over warnings to hair salons not to display "sexy" posters that show models not covering the aurat (parts of the body that should be hidden from public view).
Before this, the Chinese business community had cried foul against other restrictions imposed by the council; such as barring hair dressers from attending to customers of the opposite sex, segregating men and women in cinemas and supermarket counters, banning the sale of lottery tickets and restricting the sale of liquor.
A council circular last week to the business community stated that it wanted businesses to carry out the "5K concept" of doing business the Islamic way: knowledge (keilmuan), obedience (kepatuhan), welfare (kebajikan), cleanliness (kebersihan) and well-being (kesejahteraan).
Council president Fauzi Mat said he knew about the seminar but was not sure about the details and objectives as well as the RM60 registration fee.
"I will have to check with the municipal council secretary," he said, adding that he would get an update on the seminar series.
Kelantan MCA Youth chief Gan Han Chuan said there was no reason to include non-Muslims in the municipal council's business management.
"Non-Muslims should be excluded from by-laws that concern Muslims," he said, adding that there was much discontent in the non-Muslim business circle.