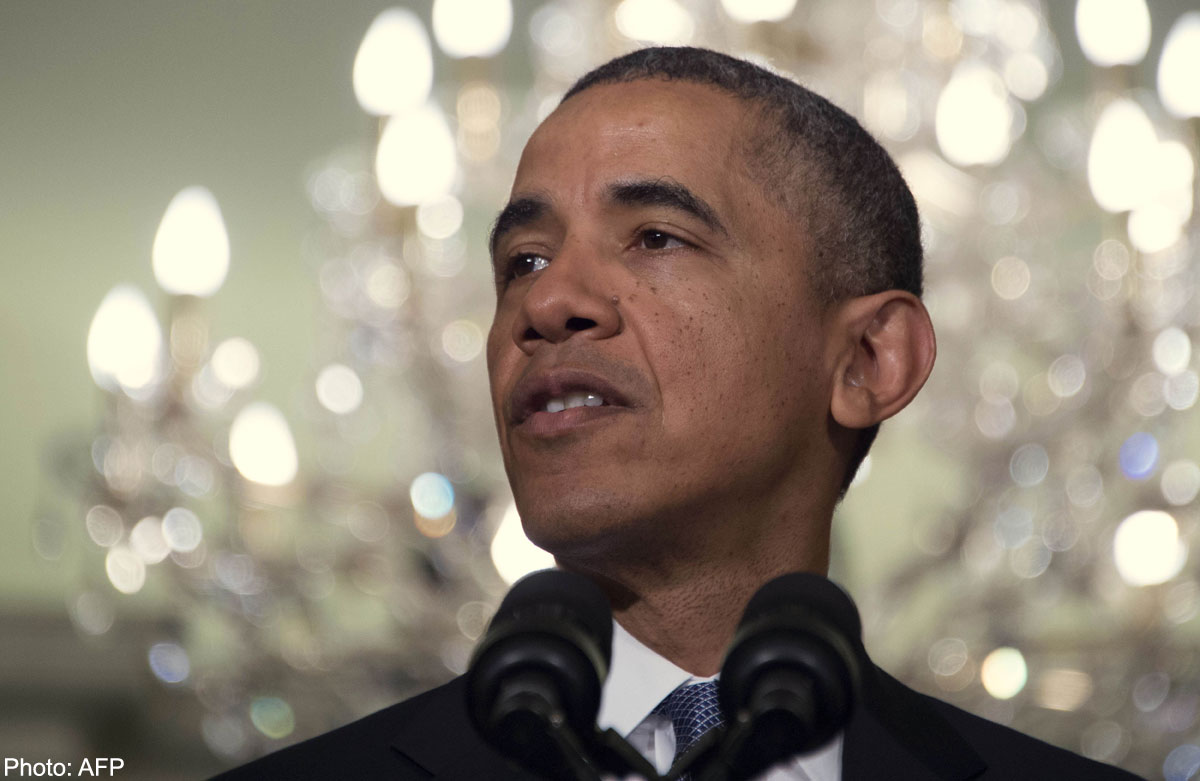 KUALA LUMPUR - President Barack Obama watched over the signing of three business deals in Malaysia on Monday, using the opportunity to promote US commercial expertise during a four-country swing through Asia.
The president has sought during stops in Japan, Korea and Malaysia to bolster the US security commitment to Asia, where a rising China has made many US allies nervous. But he has also used the trip as an effort to advance economic exchanges, with mixed results.
A hoped for trade pact failed to come to fruition despite round-the-clock negotiations in Japan. Officials said they had made progress that would bring Japan into the 12-country Trans Pacific Partnership (TPP), which commits countries to lower import tariffs and to dropping other impediments to imports.
Obama presided over a ceremony in which three deals worth nearly US$2 billion (S$2.5 billion) were inked. The agreements paved the way for aviation, pharmaceutical, and insurance business between US And Malaysia-based companies. "These deals reflect our commitment to stepping up our game," he said.
The president said the conclusion of the TPP would produce jobs and higher living standards in the United States, and he pledged to work toward concluding the accord.
Malaysia is participating in negotiations to create the TPP. South Korea, which is implementing a bilateral trade accord with the United States, has expressed interest in joining as well.
Domestic constituencies have raised objections to the trade accord in many countries negotiating the deal. Obama, whose own Democratic Party has balked at supporting efforts to move forward on TPP, was reminded of that when anti-TPP demonstrators caused a distraction at a town hall meeting he held on Sunday with young people at the University of Malaya.
The deals were between General Electric Co. and AirAsia X, Verdezyne and Sime Darby, and MetLife and AmBank Group.
GE will supply engines and maintenance for 25 new Airbus A330 aircraft for AirAsia; plantations-to-motoring conglomerate Sime Darby will take a stake in San Diego biotechnology start-up Verdezyne to work on a project to convert palm oil waste into industrial chemicals; and Metlife will cooperate with Malaysia's fifth largest banking group AmBank on insurance and savings products.