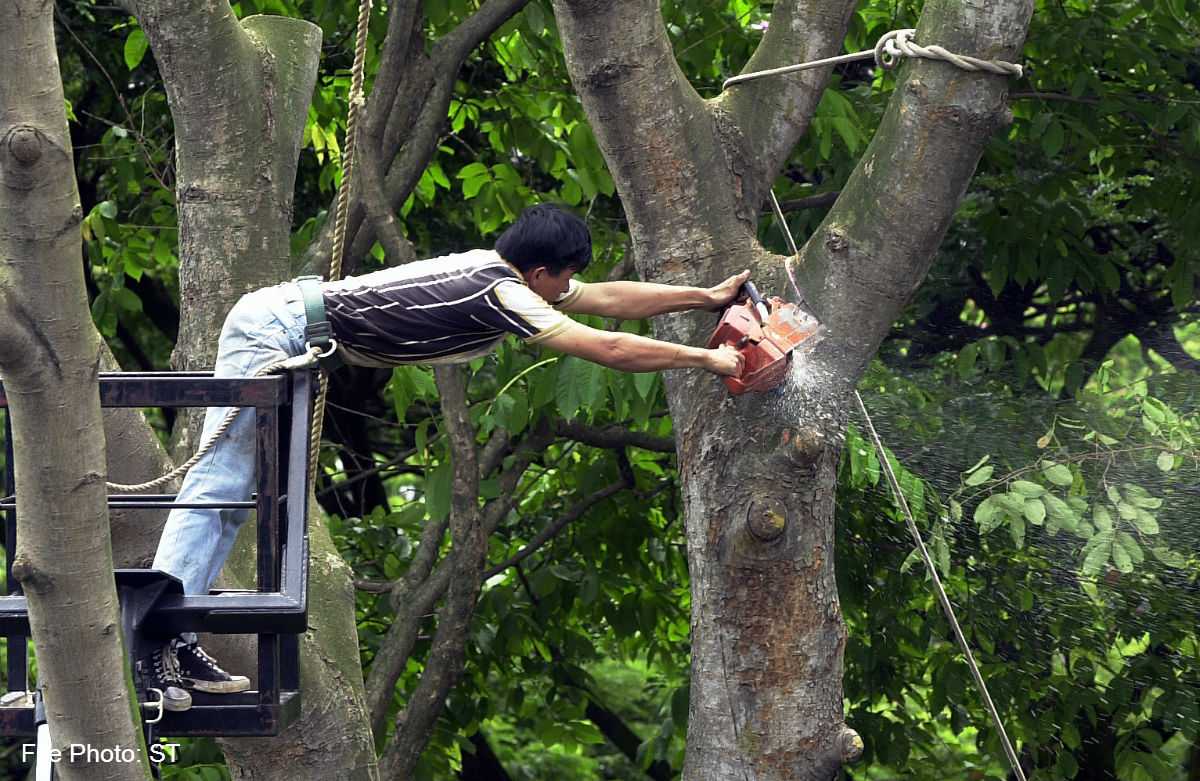 PEKAN - A 37-year-old odd-job worker was killed in a freak accident when the tree he was cutting fell on another tree, which, in turn, struck him on the head in Kampung Batu Lapan, near Lepar here on Saturday.
The 11am incident took place in a jungle, 1km from the victim's house.
Mohd Khari Ramli and his friend, Mohd Farid Izuan Abdul Shukor, 28, were cutting tree trunks to be made into a fence post for a cattle farm project in the settlement.
Farid Izuan said a tree that Khairi had been cutting using a chainsaw landed on another tree before the second tree crashed on the victim's right side.
"Khairi tried to jump away from the falling trunk, but everything happened very fast.
"One moment he was cutting the tree and, the next second, he was lying on the ground, groaning in pain.
"The tree trunk pinned him to the ground and caused injuries to his head and face.
"When I ran to his aid, Khairi was still breathing, but he passed out several minutes later."
Khairi was taken to Pekan Hospital, where doctors confirmed that his death was due to severe bleeding and internal injuries.
Farid Izuan said the incident was shocking, as the two had been going into the jungle for the past two weeks to cut trees for the cattle farm project.
"We were familiar with the surroundings and always reminded each other to be careful while on the job. I lost a close friend and neighbour."
District police chief Superintendent Yahaya Othman confirmed the incident.
Khairi was buried at the Batu Lapan Muslim cemetery on Saturday night.