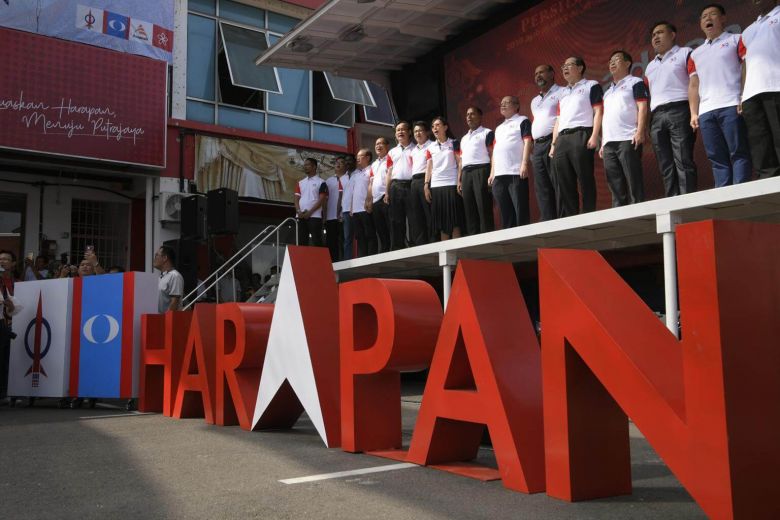 JOHOR BARU - Opposition parties in the state of Johor are offering free bus rides and carpool services to get voters to return to Johor to cast their votes.
Johor DAP (Democratic Action Party) had sourced 10 buses, funded by the public, to bring back Malaysians working in Singapore.
This came about after news emerged that bus tickets from Singapore to Malaysia were sold out, said state DAP campaign manager George Poh.
"These buses are going to Batu Pahat, Segamat, Kluang and Muar. The buses seat 400. We hope for more sponsors," Poh said.
He added that the trips were one-way as the organisers were unclear when voters would want to return to Singapore.
PAS (Parti Islam SeMalaysia) also announced they would be providing free carpool services.
The party's state deputy chairman Dr Mohd Mazri Yahya said the party's Match and Mix carpool service was spearheaded by their supporters.
"We will act as the intermediary in connecting the driver and passenger and vice-versa to travel together to vote," he said.
Johor Amanah deputy chief Dzulkefly Ahmad said the Parti Amanah Negara (National Trust Party) was keen to offer a similar service for voters and expects a decision soon.
"Previously, we only helped arrange for voters from Klang Valley to travel to state by-election locations. This will be the party's first general election and we hope to be able to do it," he said. The party is a splinter party of PAS.
He said the party was checking on the number of Johor voters that were based in other states or in Singapore, as well as their own surveys before deciding on how to best implement the service.
"We are on a tight budget but we will try our best to help voters come back to vote," he said.
Johor PKR deputy chief Jimmy Puah Wee Tse said the party had no plans for a similar measure but welcomed the initiative.