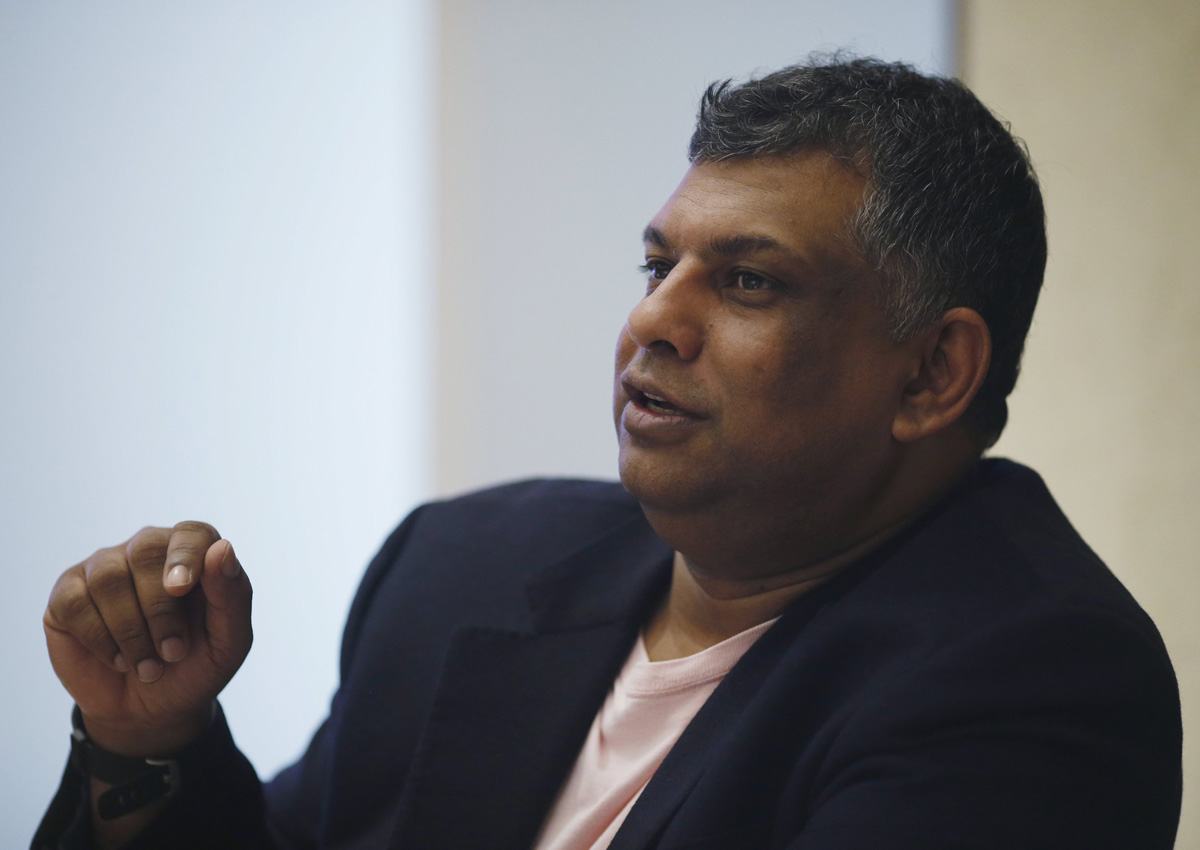 Fix the ringgit, leave the Internet alone.
AirAsia boss Tony Fernandes said yesterday that the Malaysian government should focus on stemming the decline of its currency rather than trying to curb social media.
He was speaking to the media while announcing AirAsia's new premium in-flight services ambassador, musician David Foster, Malay Mail Online reported.
When journalists asked him to elaborate on his statement, he joked that he could not make any suggestions as it was above his pay-grade, but expressed his concern over the ringgit's decline.
Said Mr Fernandes, who is active on social media: "I think people should be focusing on how to create more jobs and get the economy going. I can't see anything more important right now."
The ringgit has fallen to levels unseen since the 1997 Asian financial crisis, dropping past four to a US dollar yesterday morning, and the lowest in over 20 years against the Singapore dollar.
Silver lining
But he said the weak ringgit has a silver lining as he expects more passengers to fly on his airline, liberal news portal Malaysiakini reported.
"We are a positive kind of company," the news portal quoted him as saying.
"We will use the weakening ringgit to attract people to come to Malaysia. The sales are very strong actually.
"Local outbound is also strong, maybe people are running away from the economic problem and having holiday at Phuket and China."
Last Thursday, newly-appointed Communications and Multimedia Minister Salleh Said Keruak revealed that the government is expected to table new cyber laws in parliament in October.
One of the proposals requires online news organisations to register their websites.
Meanwhile, Mr Fernandes said AirAsia will stick to its decision to stay at Kota Kinabalu International Airport (KKIA) Terminal 2, despite orders from the ministry to move.
The CEO said moving to Terminal 1 from Terminal 2 would create heavy congestion at the airport while the airport tax, which would be increased by RM35 (S$12), could kill Sabah's tourism industry, Rakyat Post reported.
He said: "We know what we're doing in the airline business and we made it very clear to the Ministry of Transport that we are not going to move to Terminal 1 because it doesn't make any sense.
"So we will stay in KKIA Terminal 2."
Added Mr Fernandes: "Would it not be better if we focused on our economy rather than (see) the biggest low-cost airline in Asia being forced to move terminals and see more jobs being lost?"

This article was first published on August 13, 2015.
Get The New Paper for more stories.