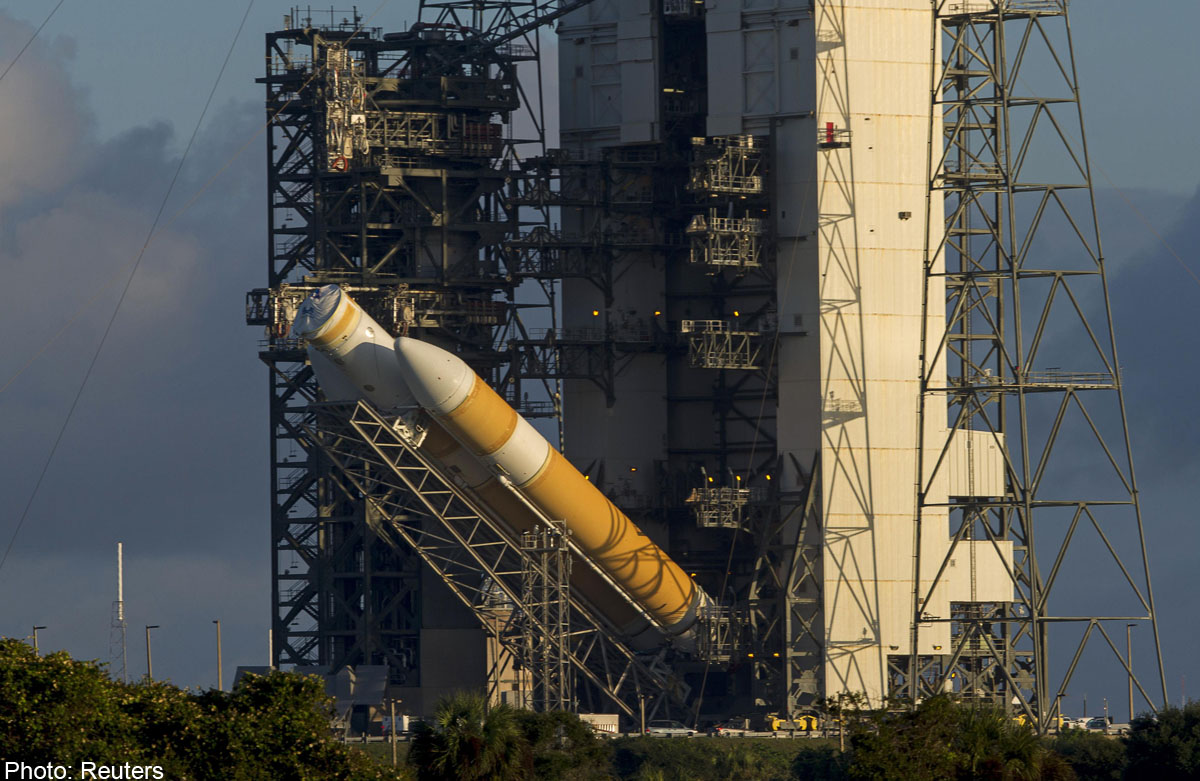 PETALING JAYA - The National Aeronautics and Space Administration (Nasa) mission to Mars is set to launch at 7.05am ET (8.05pm local time).
According to the Nasa website, a total of 10,553 Malaysian names received "boarding passes" to the Orion flight test on Dec 4, placing the nation 17th in a list of 231 locations that saw name submissions.
The window for launch of the flight, designated Exploration Flight Test-1, is two hours 39 minutes.
A tiny 0.8 cm-square silicon wafer microchip will carry a total of 1,379,961 names on board the Orion, which will journey farther than any human-flight spacecraft has travelled in more than 40 years.
"Targeted for launch from Cape Canaveral Air Force Station on Thursday, Orion's first flight is expected to validate years of studies and tests conducted within NASA's wind tunnels and aeronautical laboratories across the nation." said Nasa Aeronautics Research Mission Directorate, Jim Banke.
Nasa's first completed Orion crew module sits atop its service module at the Neil Armstrong Operations and Checkout Facility at Kennedy Space Center in Florida. - NASA/Rad Sinyak
The uncrewed Orion capsule is expected to complete two Earth orbits during its four-and-a-half-hour mission - reaching a top altitude of 3,600 miles - before re-entering and splashing down in the Pacific Ocean, where it will be recovered.
The flight is designed to test many of the elements that pose the greatest risk to astronauts and will provide critical data needed to improve Orion's design and reduce risks to future mission crews.
"Weather forecasts continue to call for favourable conditions at launch time and there are no technical concerns reported tonight," read a Dec 4 Nasa blog entry.
The deadline for receiving a personal "boarding pass" on Orion's test flight closed on Friday, Oct 31.
However, the public will have an opportunity to keep submitting names beyond Oct 31 to be included on future test flights and future Nasa missions to Mars.
For information about the Orion mission, visit: www.nasa.gov/orion