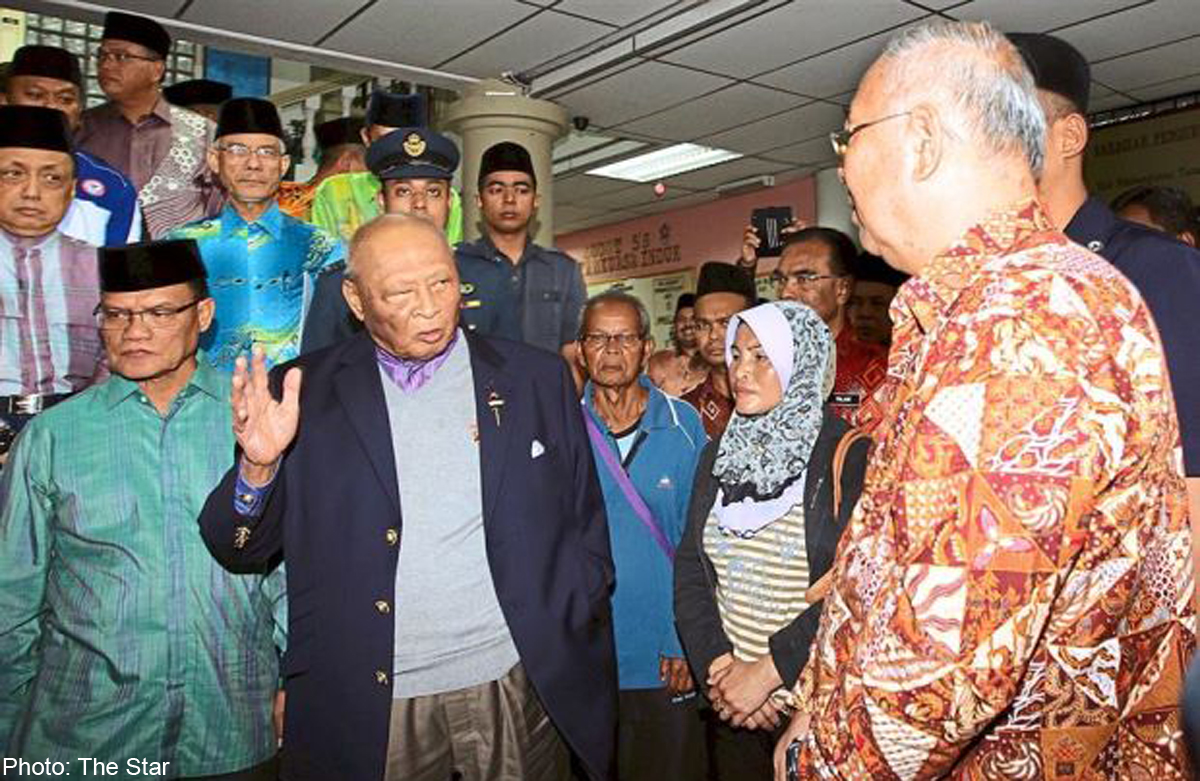 TANAH RATA - After his extraordinary outburst against those who abused the palace's name to carry out illegal land clearing in Cameron Highlands, Sultan Ahmad Shah wants all illegal immigrants in his state to be deported.
The Sultan of Pahang said the authorities should not only take serious action against illegal farm workers, but on all illegal foreign workers in the state.
He said that if nothing was done, there would be no end to the presence of illegal foreign workers in his state, adding that there was a plan to rid the state of them.
"We must not allow them to wander around, not only in Cameron Highlands, (but) in other districts in Pahang as well.
"You had better tell these undesirable ­workers we mean business. They can no ­longer encroach on Pahang without permission," he told reporters at the Cameron Highlands District and Land Office after attending a closed-door meeting with government officials yesterday.
Also present were Pahang Mentri Besar Datuk Seri Adnan Yaakob and other state leaders.
The Sultan, however, declined to comment on Malaysian employers who might be harbouring illegal foreign workers, saying that he had no proof of their involvement.
The Sultan said it was untrue of some media reports to claim that there were 30,000 Bangladeshi workers in Cameron Highlands.
To a question whether he would ask the Federal Government for help, the Sultan said he would do so, saying that "the ball is at their feet".
The Sultan was, however, confident that Prime Minister Datuk Seri Najib Tun Razak would be able to help.
"My Prime Minister is from Pahang. I will appeal to him personally on behalf of my people," he added.
Describing him as a "working prime ­minister", he said Najib was doing a good job, and advised the people of Pahang to give their full support to the Prime Minister.