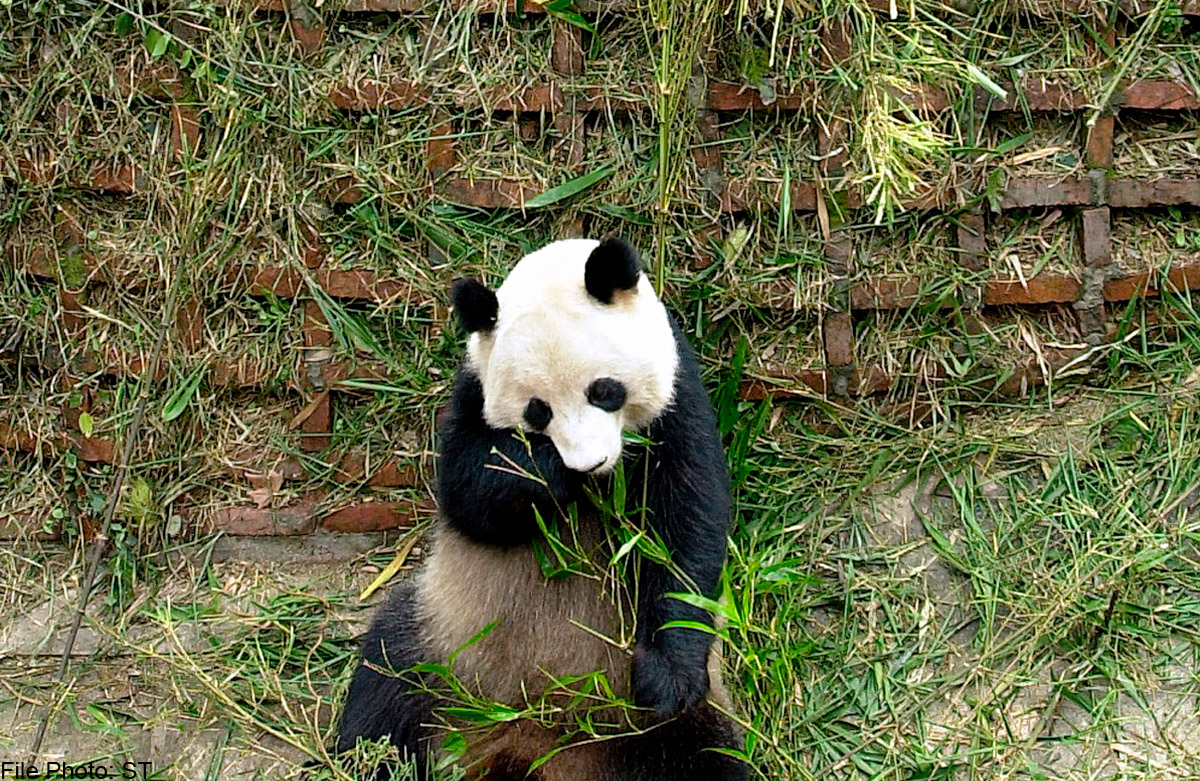 KUALA LUMPUR - When Tun Razak Hussein penned a letter to Zhou En-lai, the then prime minister of China, to establish Malaysia-China ties back in 1971, it would have been his wish to see relations flourish between the two countries.
Some 40 years after he paid a six-day visit in 1974, immortalised in that poignant picture of Razak and Mao Tse-Tung shaking hands ties are set to shift several gears up with Prime Minister Datuk Seri Najib Razak's month-end visit to the economic powerhouse.
Beyond the euphoria set to greet the arrival of Feng Yi and Fu Wa, the pair of cuddly giant pandas on loan from China for 10 years, tomorrow morning, Najib, just like his father, is looking forward to propelling Malaysia to a greater level of cooperation with China.
The significance goes beyond the public attention and photo opportunities that will surely follow the arrival of the pandas. Malaysia has the distinction of being the first ASEAN nation to establish ties with China and is in Beijing's list of distinguished "friends" honoured by way of the pandas making the country their new home.
Najib's visit marks 40 years of formal ties between Malaysia and China -- a modern-day relationship, set in motion by Razak, that traces its roots as far back as the Malacca Sultanate's ties with the Ming dynasty in 15th century.
There are many reasons for Malaysia to look forward to Najib's visit to China.
Top of the list is the opportunity to improve thriving bilateral trade with China, which has emerged as the biggest trading partner for Malaysia for five years since 2009.
Last year alone, trade between two countries grew by 12.5 per cent to US$63.4 billion (RM207.92 billion).
For China, choosing Malaysia to be part of its famed Panda diplomacy means acknowledging Malaysia's global standing and huge potential.
The pandas bring about exclusivity as well. After a hiatus, China revived its Panda diplomacy in the 1950s, and between 1958 and 1982, presented 23 pandas to only nine countries.
The United States was one such country when it received two pandas, Ling-Ling and Hsing-Hsing, in 1972 after president Richard Nixon's historic visit to China.
They were seen as an enormous diplomatic success as it showed China's eagerness to establish official relations with the US.
Such was the significance that then British prime minister Edward Heath asked for pandas for his country during a visit to China in 1974.
Chia Chia and Ching Ching arrived at the London Zoo a few weeks later.
In the context of Malaysia-China relations, China's endorsement of Malaysia as a valuable partner and Najib's visits cement Malaysia's reputation as an important ally and gateway to Southeast Asia, following the historic visit of US President Barack Obama last month.
Other than trade and regional issues, tourism sits high up in the list of priorities for both countries.
Tourism numbers have been impressive, some 1.8 million Chinese tourists visited Malaysia last year. They represent an increase of 14.9 per cent from the previous year.
Concerns over missing Malaysia Airlines flight MH370 are likely to be discussed, but Chinese Ambassador to Malaysia Huang Huikang reportedly said he was confident this would only strengthen relations between the two countries.
"We believe that in the long-term, our relationship will only become stronger and Chinese tourists will continue to love Malaysia as their holiday destination."
It is Huang's unwavering belief that the two countries' ties, which he likened to that of a "family", would not be shaken by the unprecedented tragedy.
The ties, he said, had been built on a "solid foundation and trust over the decades".
"It's time to move forward for a better future. The 40th anniversary will be the new starting point."
With such a vote of confidence, Najib, who will be in Japan for a two-day visit for the Nikkei 20th International Conference on the Future of Asia themed "Rising Asia: Messages for the Next 20 Years" from tomorrow, is well on track to fulfil his father's dream.