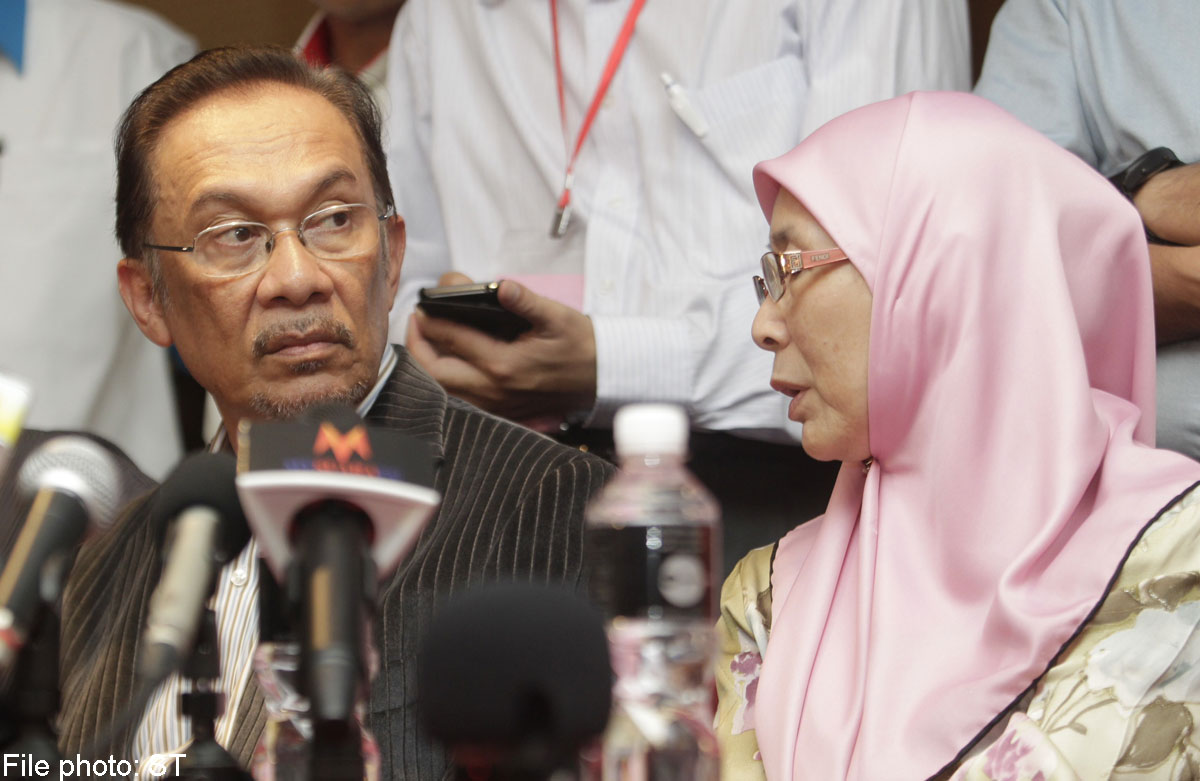 KAJANG - PKR insists its "Kajang move" is still intact despite the candidate change from husband to wife.
The "Kajang move" is a battlecry for PKR emphasising on improving various issues in Selangor, including the need to diffuse religious and racial tension in the state.
However, when the by-election candidate was changed from Opposition Leader Datuk Seri Anwar Ibrahim to party president Datuk Seri Dr Wan Azizah Wan Ismail, the manifesto launched by the party did not mention anything about the easing of religious and racial tension.
Instead, the points in the manifesto cover issues such as fighting crime as well as increasing security and safety; easing traffic problems, youth development programmes and city maintenance.
Rafizi said the manifesto was outlined based on their research and feedback from the 40,000-odd Kajang voters.
Anwar was supposed to stand in the by-election, but the plan was derailed after the Court of Appeal last week overturned the High Court's Jan 9, 2012 decision which acquitted Anwar on the charge of sodomising his former aide Mohd Saiful Bukhari Azlan, 26.
Rafizi also brushed off allegations that the "Kajang move" was meant to replace Tan Sri Khalid Ibrahim as Selangor Mentri Besar.
"Even back then, Anwar had to play an active role, but we never said he would be the Mentri Besar," he said.
He added that having a party president sitting in the state assembly still makes a difference to the state administration.