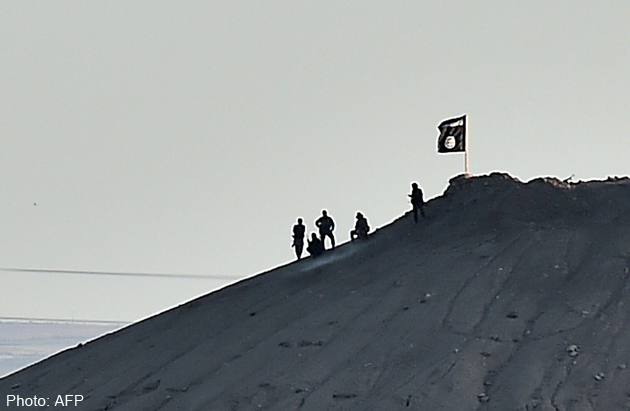 PETALING JAYA - The Malaysian police's Counter-Terrorism Unit has launched an investigation to find out if a man arrested for trying to join the terror group Islamic State in Iraq and Syria (ISIS) had influenced national service trainees.
The 30-year-old suspect worked as a trainer in Pahang for the NS programme, before quitting last year.
"We are establishing if he played a role or attempted to recruit his co-trainers and staff. There is a possibility he had shared his ideology with the trainees," police chief Khalid Abu Bakar was quoted as saying by the Malay Mail Online news site yesterday.
Police are also looking into whether there are other militant elements working in the more than 70 NS camps spread throughout the country, said Tan Sri Khalid.
The suspect, who was from Terengganu, decided to join ISIS after interacting with the militants via Facebook.
He was detained on Wednesday morning by officers from the Counter-Terrorism Unit at Kuala Lumpur International Airport.
The man had constantly communicated with Kedah-born militant Lotfi Ariffin, who was killed in Syria on Sept 14. Lotfi was a former youth leader in Kedah for opposition Parti Islam SeMalaysia, police said.
Mr Khalid said the suspect was planning to get married with a Malaysian teacher in a South- east Asian country before leaving for Syria, Malay Mail Online said. He added that Malaysians who plan to enter Syria via Turkey these days use stopovers in other South-east Asia countries, to avoid being stopped by the authorities at the airport.
Since February, Malaysia has charged 21 people with channelling funds or having travelled to Syria to support ISIS.
Police believe at least 39 Malaysians have joined the fighting in Syria and Iraq; five have been reported killed.
This article was first published on December 20, 2014. Get a copy of The Straits Times or go to straitstimes.com for more stories.