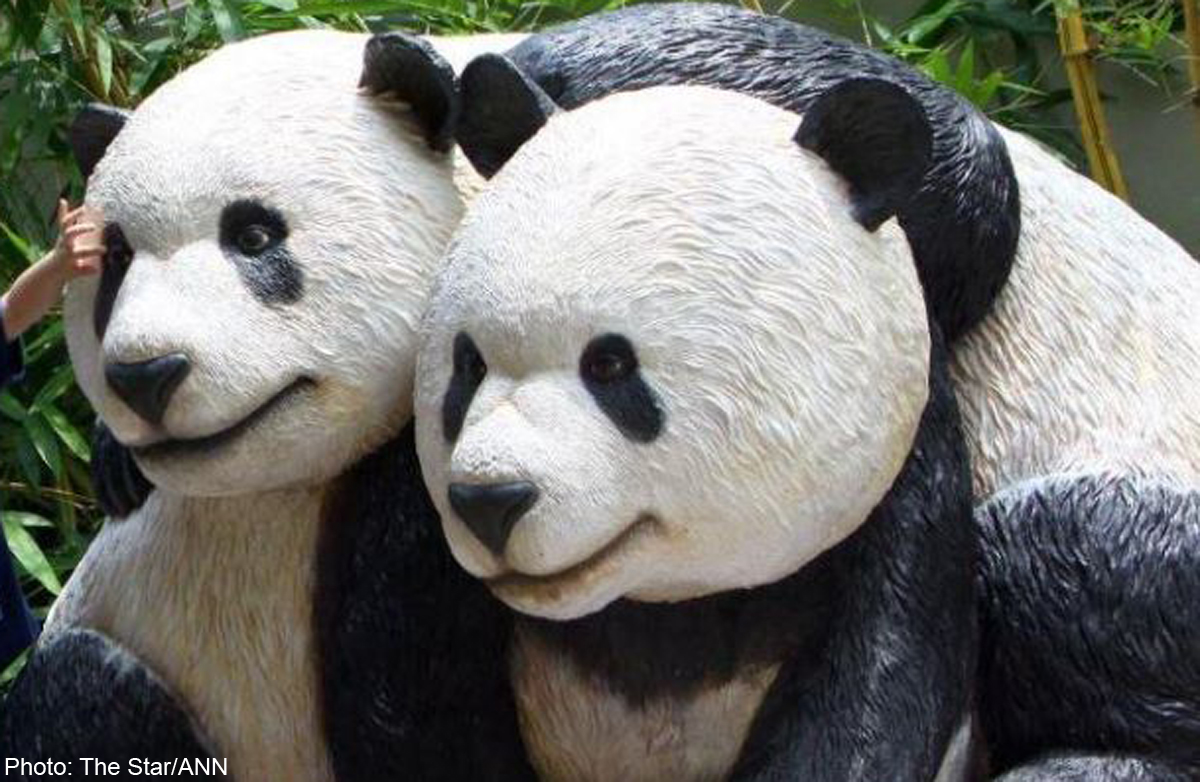 PUTRAJAYA -The Government will recommend to Zoo Negara to consider allowing the public to view pandas Fu Wa and Feng Yi for free for a month.
Natural Resources and Environ­ment Minister Datuk Seri G. Palanivel said he would suggest to the Malaysian Zoological Society.
"I will speak with Zoo Negara president (Datuk Seri Zaharin Md Arif). We will limit 1,200 people to see the pandas daily or 200 people per 20-minute visit," he told reporters after opening the Malaysia Water Resources Manage­ment Forum 2014 here yesterday.
He said the public was expected to be allowed to visit the Giant Panda Conservation and Exhibition Centre following its launch by Prime Minister Datuk Seri Najib Tun Razak on June 25.
It was reported that visitors to Zoo Negara would need to pay an extra RM20 (S$8) for adults and RM10 for children on top of the standard zoo entrance fee in order to view the pandas.
The two eight-year-old pandas were also reported to have missed the narrow mating period. A female panda is believed to be fertile for only 24 to 36 hours per year.
"The pandas are adapting very well to their new home in Malaysia and they are eating well," said Palanivel.
He said the Chinese ambassador to Malaysia had given him three new names for the pandas, which Najib would announce on the day of the launch.
Fu Wa and Feng Yi arrived in Kuala Lumpur on May 21 from Chengdu, China. The 1.6ha panda complex offers enclosures with a steep terrain, wooden playgrounds and ice blocks that mimic their natural environment.
The giant pandas were loaned to Malaysia for 10 years as part of an agreement between the Malay­sian and Chinese governments to mark 40 years of diplomatic ties between the two countries this year.