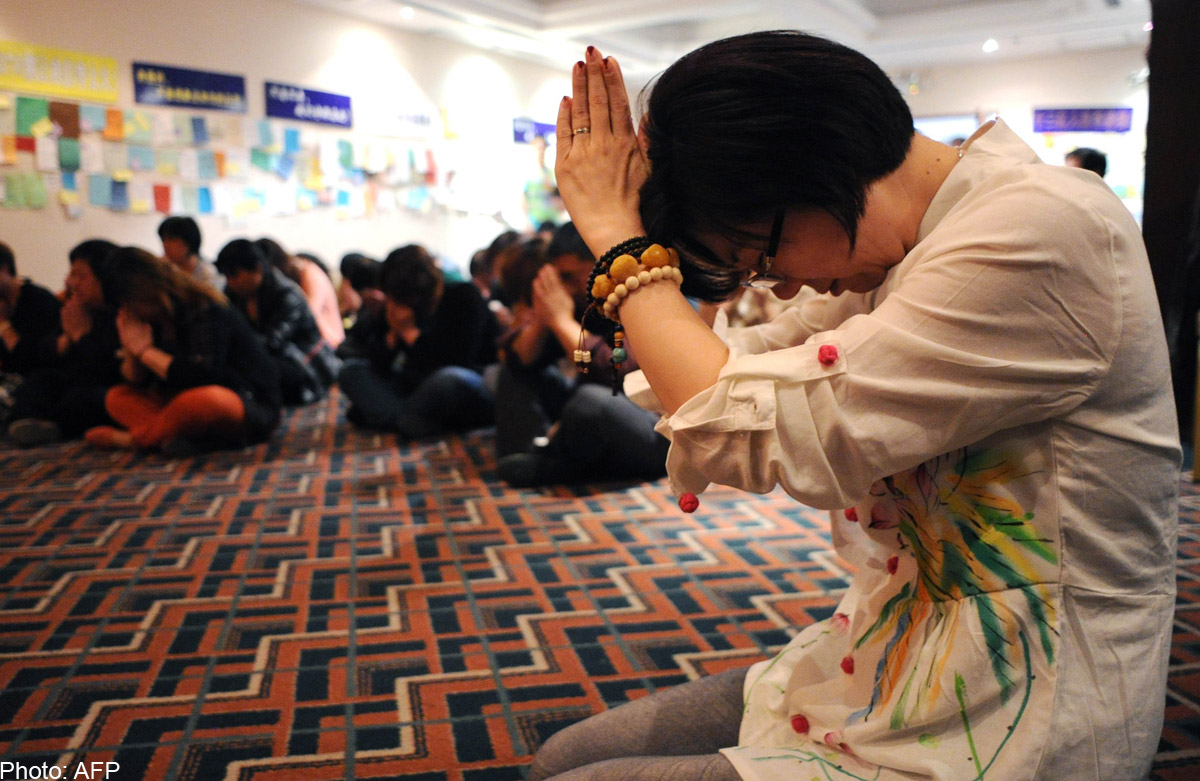 For about four anxious and sleepless weeks, Mr Selamat Umar paced his room and wandered the corridors of The Everly Hotel in Putrajaya as he kept vigil for his son, Mr Mohd Khairul Amri, who went missing along with 238 others aboard Flight MH370 on March 8.
When reporters caught sight of the 60-year-old, they would pepper him with a barrage of questions.
But things have quietened down considerably for Mr Selamat since April 4, when he moved out of the hotel where Malaysia Airlines (MAS) hosted several families of the missing Malaysian passengers.
The retiree returned home to Bera, Pahang, where he and his wife have kept their 29-year-old son's room untouched, in hopes that he might return some day.
"As long as we don't find the plane, I assume he is all right and alive," Mr Selamat told The Sunday Times yesterday.
His quiet, lonely wait is typical of the experience of the relatives of the Malaysian passengers.
They left for home early on and did not keep in touch with each other, in striking contrast to family members of the mainland Chinese passengers, who until yesterday were holed up in a hotel in Beijing.
The Chinese nationals stuck together at press appearances, attended regular briefings by the airline and Malaysian diplomats, and even banded together for protests at the Malaysian Embassy in Beijing on two occasions.
The Malaysian family members have chalked up the different behaviour to "cultural differences", though some are wondering if their silence is causing the airline and the Malaysian authorities to neglect them.
Indeed, some relatives of the Malaysian passengers say they are increasingly unhappy as they have neither been given the kind of detailed briefings the Chinese families have received, nor given similar opportunities to clarify their questions with the authorities.
Instead, they have had to rely on media reports for updates.
Ms S. Puvaneswary, 36, a cousin of missing passenger Mr S. Puspanathan, 34, said the family is "fed up" with Malaysian officials.
"Because we have all returned to our homes, we have no avenue to ask officials questions about the plane," she said.
Mr Mohamad Shahril Saari, 36, a cousin of missing passenger Mr Razahan Zamani, 24, added that meetings with government and airline officials have been infrequent and irregular.
The Malaysian relatives had a briefing with Deputy Foreign Minister Hamzah Zainudin a fortnight ago. But there is no indication when they will next meet Datuk Zainudin, who chairs a committee looking into the concerns of the passengers' next-of-kin.
Some of the airline's recent moves were also seen as insensitive. For instance, MAS confirmed yesterday that it would give an undisclosed sum as advance compensation for relatives of the missing passengers.
Mr Selamat said he would not accept compensation from the company as long as there was no evidence that the plane had crashed with no survivors.
"Our son is missing, and they cannot attach a value to that," he added. "It is plain insensitive."
This article was published on May 4 in The Straits Times.


Get a copy of The Straits Times or go to straitstimes.com for more stories.