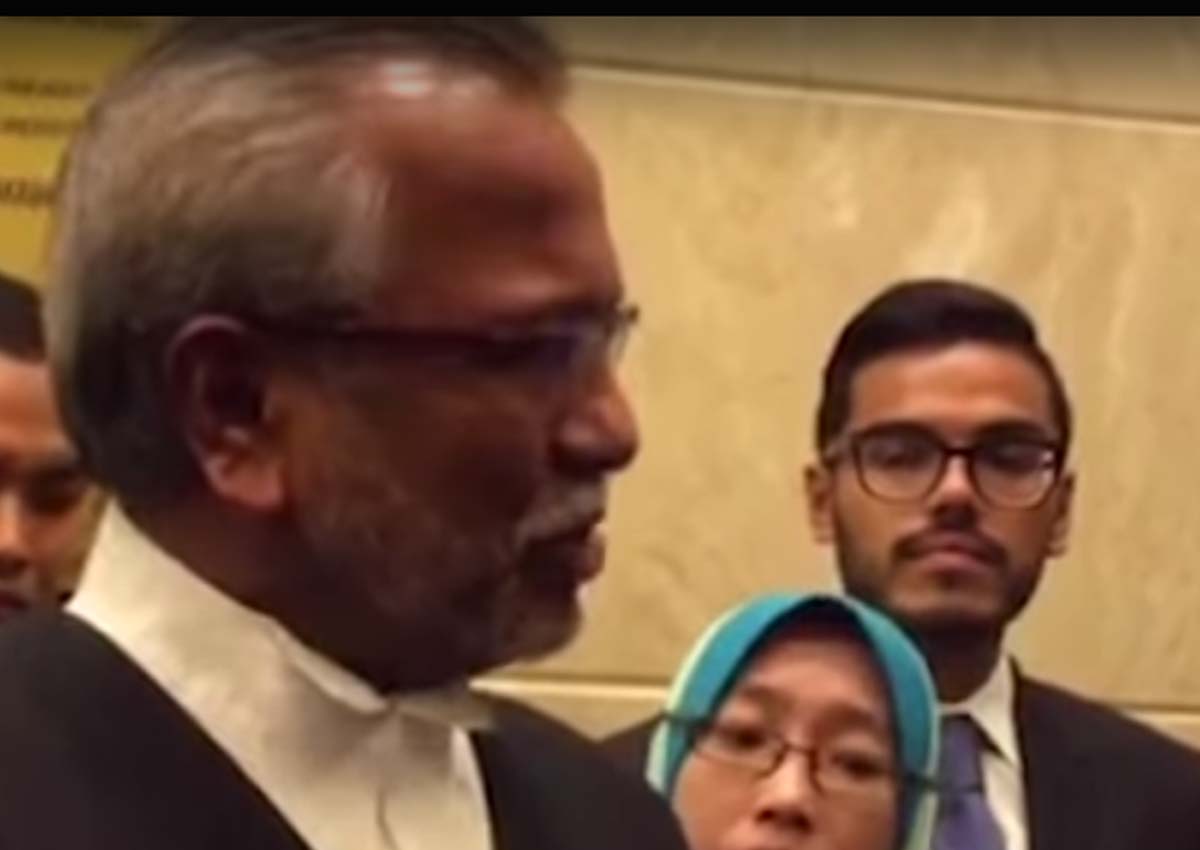 PUTRAJAYA - The ruling which declared criminalising cross-dressing as unconstitutional may be overturned on a technicality, with the Negri Sembilan government arguing it was filed prematurely.
Tan Sri Muhammad Shafee Abdullah, who acted for the state government, submitted that the suit by three transgenders had been filed in response to them being charged by the Syariah Court.
"There is no decision yet that is amendable to judicial review, you can't scuttle a criminal proceeding that is just about to begin," he told the Federal Court.
The trio had filed a judicial review at the Seremban High Court to obtain a declaration that Section 66 of the Syariah Criminal (Negri Sembilan) Enactment 1992 was invalid as it was not in line with fundamental freedom.
Section 66 allows the Syariah Court to punish any man who dresses or poses as a woman with up to six months in prison or fined a maximum RM1,000.
The transgenders' lawyer, Aston Paival, replied that while the Syariah case was paused pending resolution of the legal challenge, his clients had been tried and sentenced under Section 66.
The state government's second point stated that the transgenders had used the wrong mode to mount the legal challenge.
Under Article 4(4) of the Federal Constitution, a bid to declare a law invalid requires leave from the Federal Court and the Federal Government is entitled to be a party in such proceedings.
Shafee argued that not going through the filtration of leave had prejudiced the Government, and that the High Court and Court of Appeal had exceeded its jurisdiction by weighing in on the issue.
Panel chairman, Court of Appeal president Justice Md Raus Sharif, questioned whether dealing with the state legislature directly on how to administer Islamic law was preferable to going over their heads to the civil court.
"We're talking about the independence of the Syariah court. Are we to say 'hey, Syariah court, do this'? That is bad administration," said Justice Md Raus.
The five-man panel which included Justices Hasan Lah, Ahmad Maarop, Azahar Mohamed and Zaharah Ibrahim adjourned the hearing to a date to be determined to come to a decision on the two preliminary issues.
On Jan 27, the Federal Court granted the Negri Sembilan government leave to appeal, allowing one question of law - whether Section 66 contravened Articles 5(1), 8(1), 8(2), 9(2), 10(1)(a) of the Federal Constitution.
On Nov 7 last year, the Court of Appeal panel led by Justice Mohd Hishamudin Mohd Yunus made the landmark ruling that criminalising cross-dressing for Muslims was an unreasonable restriction of a person's freedom of expression.
This reversed the Seremban High Court's decision on Oct 11, 2012, to dismiss a judicial review by three transgenders - Muhamad Juzaili Mohd Khamis, 26, Shukor Jani, 28, and Wan Fairol Wan Ismail, 30 - against the Syariah Enactment.