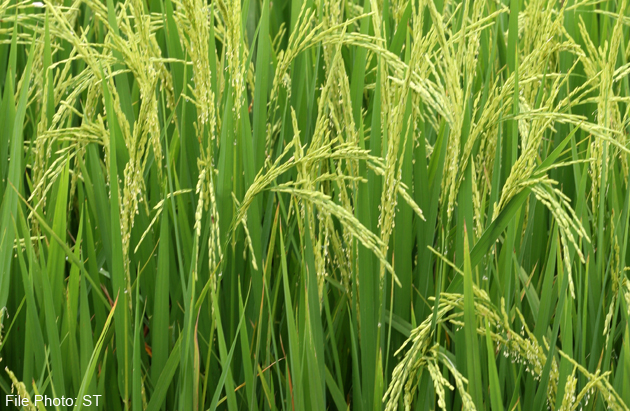 THE Government will introduce a hill padi subsidy to strengthen the food supply chain in Sabah and Sarawak.
A total of RM70 million (S$27.4 million) would be allocated for the subsidy, said Prime Minister Datuk Seri Najib Tun Razak.
"The assistance will benefit padi farmers in Sabah and Sarawak covering 76,000ha area," Najib said when tabling the 2015 Budget yesterday.
He said the Government would also allocate RM6 billion to the Agriculture and Agro-Based Industry Ministry to implement various initiatives to help farmers, breeders and fishermen increase their income.
Among the initiatives are establishing 65 permanent farmers' markets and 50 fish markets that would operate daily in selected locations from next year to 2017.
He said a RM100 million matching grant would also be allocated to Farmers' Organisation Authority to enable farmers to obtain loans to improve farm productivity and marketing channels.
Apart from that, he said, the Government would accelerate the development of four new Integrated Agriculture Development Area in Rompin, Batang Lupar, Kota Belud and Pekan involving padi cultivation areas of 25,905ha, with an allocation of RM100 million.
He said that the Government would also increase the living allowance for fishermen in various zones as well as provide a monthly allowance of RM200 for the first time for full-time coastal fishermen, which will benefit around 44,000 fishermen.
Agriculture and Agro-based Industry Minister Datuk Seri Ismail Sabri Yaakob lauded the new hill padi subsidy, saying it would improve their income and upgrade their quality of life.
He said, the subsidy would be on top of the RM2 billion allocated yearly for the fertilizers and other incentives given by the Government for the padi cultivation in Malaysia.
Fisheries Development Board (LKIM) chairman Datuk Irmohizam Ibrahim said the living allowance allocated for fishermen of various zones as well as providing a RM200 monthly allowance for full-time coastal fishermen would motivate them to progress further.