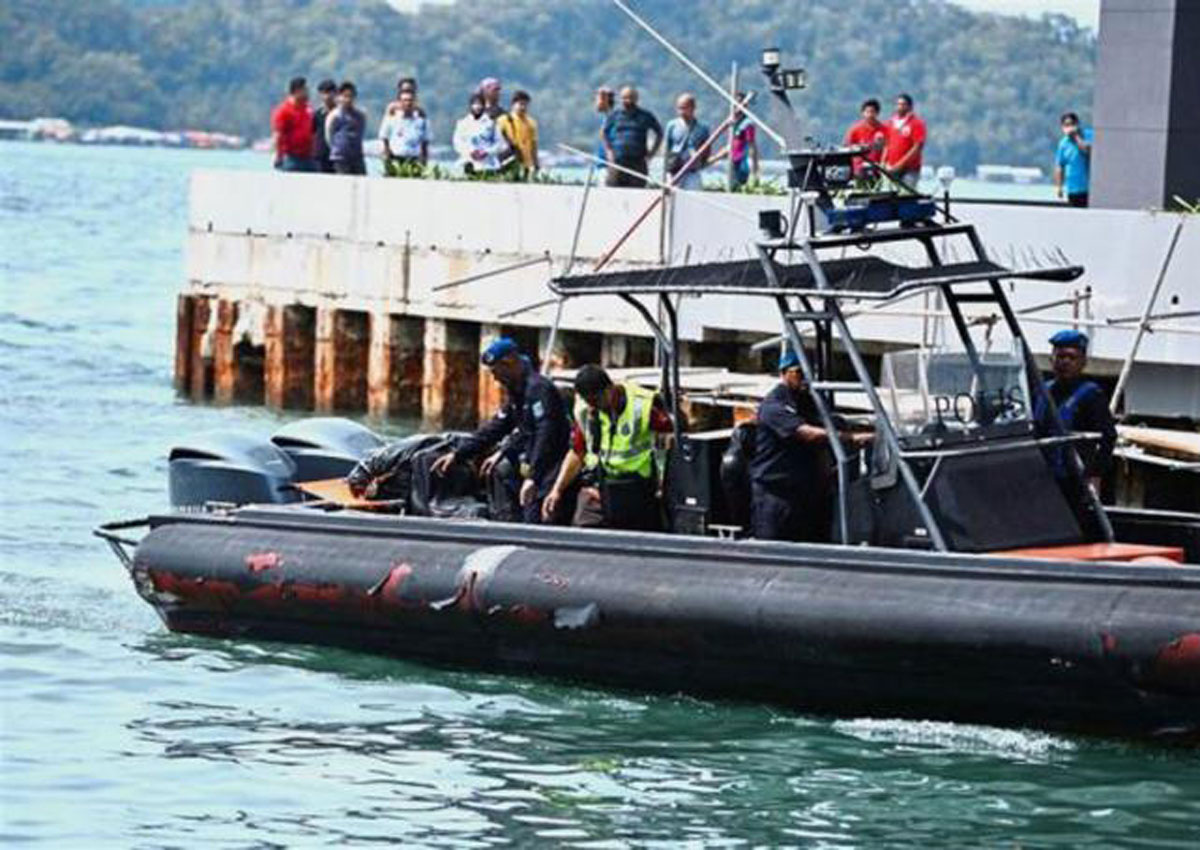 KOTA KINABALU - The authorities have yet to identify the woman whose body was found trapped in fishing nets off Pulau Mengalum.
Kota Kinabalu Malaysia Maritime Enforce­ment Agency (MMEA) director First Admiral Adam Aziz said DNA tests were still being carried out, and that families with missing relatives from the Jan 28 catamaran incident were not able to identify the body.
The body was highly decomposed which made identification difficult, he said.
He hoped the DNA result would be ready soon so that they could narrow down the search and rescue (SAR) operation to the spot where the body was found.
Adam told a press briefing yesterday that the operation, which is being conducted with other agencies, would conti­nue till the five missing Chinese tourists and local crewman were found.
"As of now, we do not have a timeframe on when this operation will cease," he added.
He said searchers found a life jacket about 30 nautical miles from where the catamaran was believed to have sunk, but ruled out it being from the ill-fated vessel.
"We thought it was from one of the tourists but then we saw the word 'Marina' written on it ... so it is likely that it belonged to ano­ther company," he added.
The search operation for the six enters its 10th day today.
Eleven vessels and four aircraft with about 400 personnel from various agencies are involved in the operation.
On Jan 28, a group of 28 Chinese tourists decided to spend their Lunar New Year in Sabah's Mengalum Island but got into trouble at about 10am when the catamaran they were travelling in sank about an hour after they left the Tanjung Aru Jetty.
Twenty of the tourists and two crewmen were rescued while three Chinese nationals were found dead on Jan 29.
Read also:
Sabah boat tragedy: CNY holiday outing turns tragic
Sabah boat tragedy: A story too horrific for victims to tell
Sabah boat tragedy: Skipper jailed six months
Body found in fishing nets could be Sabah boat tragedy victim