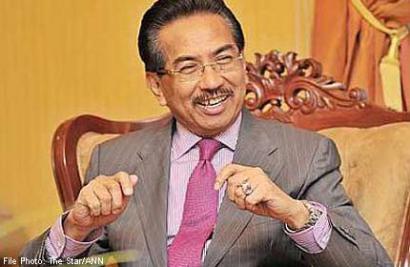 KOTA KINABALU - The Sabah government is embarking on aggressive strategies to promote large-scale use of green energy to provide cost-effective alternatives to meet the state's rapid economic growth.
"Off-grid renewable technologies, especially from non-hydro electric sources, will be one of the pivotal solutions," said Chief Minister Datuk Seri Musa Aman when launching a seminar on "Greening of Sabah" yesterday.
He added that this was important because increasing demands and unplanned outages had led to costly service interruptions, especially in the east coast, which is wholly dependent on diesel plants now.
The annual electricity demand is projected to increase by 7.7 per cent in the foreseeable future.
Musa said green energy solutions could be found in community-based renewable energy projects, including micro hydro and solar systems, which were critical in meeting pow­er supply needs in remote locations.
In this respect, Institute of Deve­lopment Studies (IDS Sabah) executive director, Datuk Mohd Hasnol Ayub said Sabah's equatorial location was excellent for solar, while its widespread tropical forests could provide large quantities of biomass.
"Besides that, the depth of the sea surrounding Sabah as well as its tidal flow offers a prospect for the development of ocean renewable energies.
"Private sectors should look into this and create a niche market for themselves," he said, adding that the development of green energy could also create economic and employment opportunities to society.