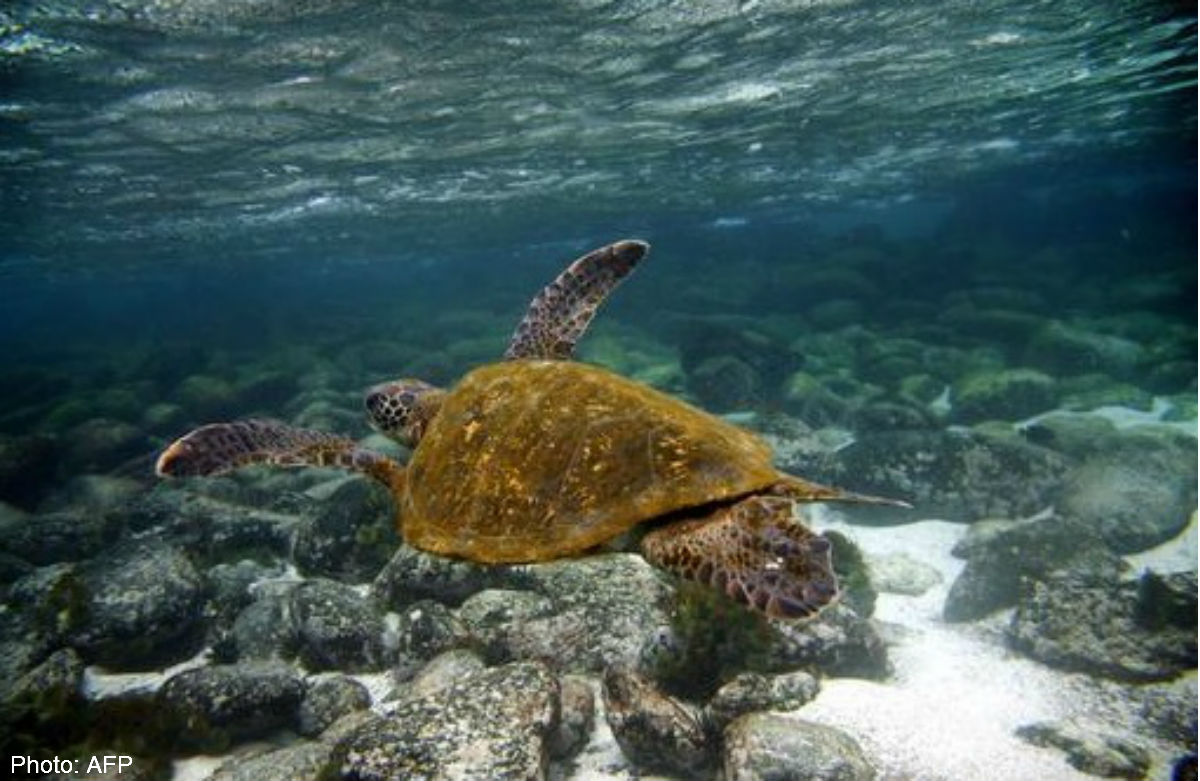 KOTA KINABALU, Malaysia: A private turtle conservation effort off the Sandakan coast got a much needed boost with three landowners allowing the collection of the highly sought-after eggs for conservation.
The effort was initiated by the Trekkers Lodge on Pulau Libaran, and would see staff collecting eggs laid by the green turtle as well as the hawksbill turtle on land owned by Amiril Sayuti, Rashid Saburi and Mohammad Ghazali.
The lodge signed a memorandum of understanding with the three landowners in Sandakan on Saturday.
Trekkers Lodge managing director Alexander Yee said their turtle conservation programme began in 2011 under the guidance of the Sabah Wildlife Department.
He said apart from egg collection for hatching under a protected environment, the programme on the island - located about 40 minutes by speedboat from Sandakan - included activities to instil awareness for islanders and visitors.
Another aspect of the conservation programme was ongoing research to better understand the life-cycle of turtles.
Yee said initially his staff could only collect turtle eggs within the lodge's compound.
"Many islanders want the eggs for food or to sell them," he explained.
"However, we persisted in making the 450 islanders, many of whom are fishermen, aware of the importance of conserving the turtles," Yee added.